Obama Authorizes Military Airstrikes On ISIS And Humanitarian Aid To Iraq's Fleeing Minorities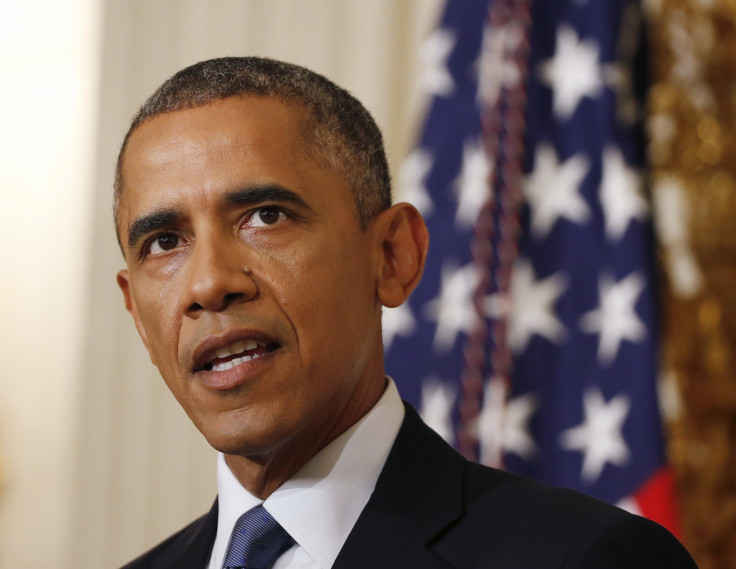 Update as of 6:57 a.m. EDT: The United States has begun delivering relief supplies to refugees fleeing the advance of the Islamic State, formerly known as Islamic State in Iraq and Syria, or ISIS, Reuters reported Friday morning. There were no signs yet of air-strike support from American forces, the report added.
U.S. transport planes began dropping food and water on Thursday night to members of the Yazidi community who have sought refuge in difficult, hilly terrain after Islamists captured Sinjar, their home town, according to Reuters.
President Barack Obama authorized both targeted airstrikes and humanitarian aid drops in Iraq on Thursday, but he stressed that American troops would not be returning to the country. While Obama drove home the point that America cannot and should not intervene in every crisis, he said this particular issue is threatening the security of U.S. citizens and military personnel in Erbil.
"There is no decision I take more seriously than the use of military force," he said. "I will not allow the United States to be dragged into fighting another war in Iraq."
The president did not say when the airstrikes would begin, nor did he confirm if they had already started, as previous reports from Kurdish officials claimed. The New York Times reported that both Kurdish and Iraqi officials said that bombing on northern Iraq towns in Islamic State's control had already begun. The Pentagon denied that claim, suggesting that one of its allies could have been responsible, according to the Times.
The airstrikes will target the Sunni militant group Islamic State, previously known as Islamic State in Iraq and Syria (ISIS), which has seized large portions of Iraq in the last months. In the past week, Islamic State has forced thousands of people from the Yazidi minority to flee their homes and take refuge in the Iraqi mountains. A UNICEF report from Tuesday said that at least 40 children have died from "displacement and dehydration" on the mountain.
The president called Islamic State's action's "barbaric," which is the same word he used to describe Hamas' alleged cease-fire violation last week.
When citing a story from earlier this week when an Iraqi man made headlines proclaiming that no one was coming to help them, Obama said, "Today, America is coming to help."
© Copyright IBTimes 2023. All rights reserved.