Obama Contraception Mandate: GOP Sens. Collins, Snowe Back Revision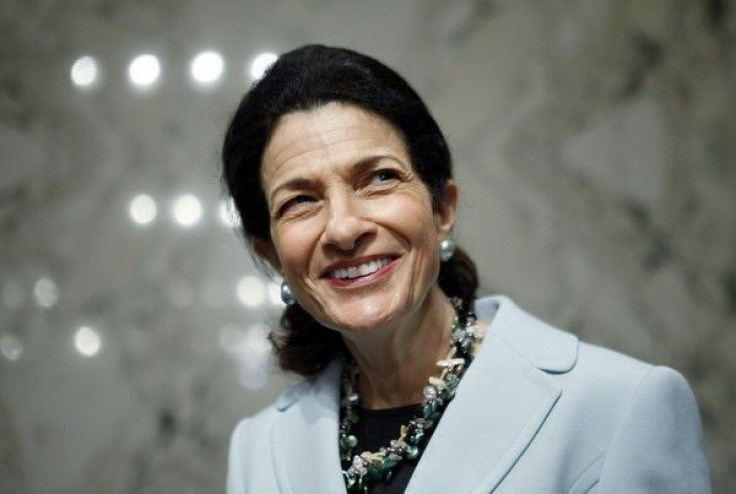 Maine's Republican senators, Susan Collins and Olympia Snowe, broke with congressional Republicans Monday to endorse President Barack Obama's revised contraception rule, after the GOP and religious organizations denounced the administration over a mandate requiring employers to include contraception coverage in their health insurance plans.
The mandate, a provision of the Affordable Care Act, requires employers -- excluding churches and church-sponsored groups -- to cover contraception, without a co-pay, for all of their employees. However, the rule did not exempt religious-affiliated organizations such as universities and hospitals, a slight that Catholic bishops and Republicans leaders argued was a violation of religious liberty.
On Friday, Obama revised the rule to ensure religious-affiliated employers are not required to directly offer birth control coverage. Instead, employees of those organizations can receive the coverage directly from their employer's health insurance company, free of charge.
Collins and Snowe, leaders of the Senate's dwindling band of moderate Republicans, both released statements Monday in support of Obama's revision.
It appears that changes have been made that provide women's health services without compelling Catholic organizations in particular to violate the beliefs and tenets of their faith, Snowe said. According to the Catholic Health Association, the administration 'responded to the issues [they] identified that needed to be fixed,' which is what I urged the president to do in addressing this situation.
Collins, who said the administration's original plan was deeply flawed and clearly would have posed a threat to religious freedom echoed Snowe's praise.
The administration has finally listened to the concerns raised by many and appears to be seeking to avoid the threat to religious liberties posed by its original plan, Collins said.
Although Snowe and Collins sided with their Republican colleagues against Obama's original mandate, both in fact co-sponsored a bill in 2001 that prohibited insurance plans from excluding contraception coverage in their prescription benefits.
Despite the president's concession - and the vote of approval from multiple Catholic organizations -- Republicans are still up in arms over the mandate. On Monday, Sen. Marco Rubio, R-Fla., introduced a bill that would allow any employer to deny birth control coverage if it runs counter to its to the religious or moral beliefs.
In a press conference on Monday, White House Press Secretary Jay Carney called the Rubio legislation dangerous and wrong and absolutely the wrong approach.
© Copyright IBTimes 2023. All rights reserved.