Obama Could Push Persian Gulf Nations To Create An Anti-Missile Shield At US Summit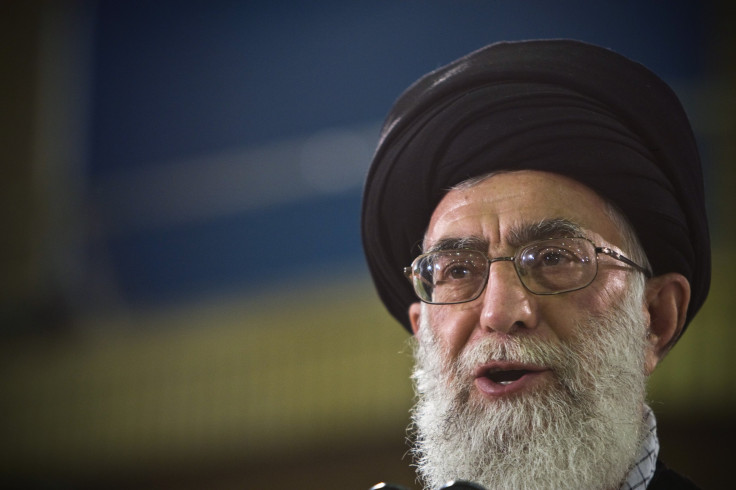 Update as of 4:00 a.m. EST: Iranian Supreme Leader Ayatollah Ali Khamenei said on Wednesday that the country would not accept any nuclear deal under military threats, Reuters reported, citing Press TV, Iran's state television channel. The Iranian government and six other nations are expected to make a final settlement over a proposed nuclear deal by June-end.
"Holding nuclear talks (with major powers) under shadow of threat is unacceptable for Iran ... Our nation will not accept it ... Military threats will not help the talks," Press TV quoted Khamenei as saying.
Earlier, a Reuters report had noted, citing U.S. officials, that U.S. President Barack Obama could urge America's allies in the Persian Gulf to build an anti-missile shield to deter potential threats from Iran. However, it was not clear if Khamenei's remarks were in response to this report.
Original story:
U.S. President Barack Obama is expected to press America's allies in the Persian Gulf to increase collaboration on creating a region-wide defense system against potential Iranian missiles, a report said Wednesday. Obama is reportedly under pressure to calm anxious Arab nations in the region ahead of a nuclear deal with Tehran, which is expected to be finalized by June-end.
At a six-nation Gulf Cooperation Council (GCC) meeting at the White House, and later at Camp David next week, Obama is likely to urge Gulf allies to work toward an anti-missile shield that can deter Iranian ballistic missiles, Reuters reported, citing U.S. officials. The latest move is also speculated to take the form of a new high-level joint working group, possibly spearheaded by the Pentagon.
"Missile defense is absolutely critical to the GCC right now," Riki Ellison, founder of the nonprofit Missile Defense Advocacy Alliance, told Reuters. "They're not as efficient playing separately as they would be all playing as one team."
The Persian Gulf countries already have access to U.S. missile defense systems, such as the Patriot system built by Raytheon Co and the Terminal High-Altitude Area Defense system built by Lockheed Martin Corp. But the Obama administration is now expected to press the region's governments to use the systems to create the long-delayed anti-missile shield, an initiative first pushed by former defense secretary Chuck Hagel in 2013.
Ash Carter, the U.S. Secretary of Defense, had said in March that the government supports the Arab League's plan to form a joint military force to counter growing security threats and Islamic extremism in the Middle East. Carter had also said the Pentagon would cooperate with the new force, pointing to bilateral security ties between the U.S. and many Arab nations, such as Saudi Arabia and Bahrain.
Although it is not clear what the U.S. government would offer the Gulf nations to create the missile defense system, the offer is expected to be accompanied by enhanced security commitments and new arms sales, as well as more joint military exercises. However, the sales of Lockheed's new F-35 fighter jet are still expected to be withheld, Reuters reported, citing U.S. officials.
Vice President Joe Biden said last month that the U.S. would deliver F-35 fighter jets to Israel next year to help its ally maintain its military edge in the Middle East.
© Copyright IBTimes 2023. All rights reserved.