Obama courts dueling industries after piracy flap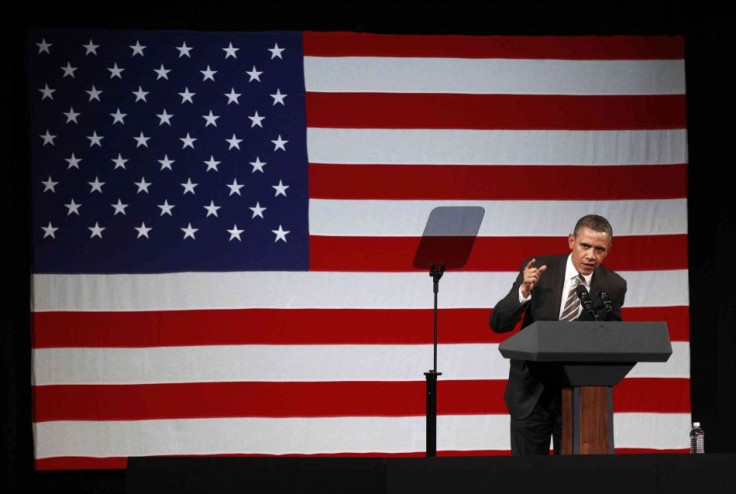 President Barack Obama traveled to California on Wednesday for the first time since anti-piracy legislation pitting Hollywood against the tech sector got derailed, ramping up his election-year fundraising with events courting both dueling industries.
The president is expected to face pointed questions at evening fundraisers in Los Angeles about anti-piracy bills that fell apart in Congress last month after White House officials raised concerns about them.
Film studios and unions, part of Obama's core support base, had strongly backed the Stop Online Piracy Act and Protect IP Act as a means of giving teeth to a U.S. crackdown on stolen material sold on foreign websites.
But top aides to the president warned in a mid-January blog post the legislation reached too far and could hurt free speech, adding to criticism voiced by tech firms including Google and helping derail the bills on Capitol Hill.
With his California fundraising swing, Obama will seek to reassure Hollywood leaders he understands their piracy worries and will not side with Silicon Valley at all costs, while also seeking to charm and raise money from the tech sector.
White House spokesman Jay Carney told reporters on Air Force One on Wednesday Obama enjoys support from people in both industries and was committed to finding a way to crack down on intellectual property theft while shielding online freedom.
It's a both/and, not an either/or proposition, he said.
The entertainment and tech sectors dominate the Californian economy, which is the biggest in the United States and the ninth largest in the world, ahead of India, Canada, Russia and Spain.
THREE-DAY TOUR
How the industries allocate campaign funds could be pivotal in the run-up to the Nov. 6 vote, and both sectors are expected to maintain a strong lobbying presence in Washington in light of Congress' focus on issues like Internet privacy, counterfeiting and cyber threats.
Obama is set to raise $3 million at Wednesday's Los Angeles reception for 1,000 people at the home of a soap opera producer featuring the rock band Foo Fighters, followed by an exclusive dinner for 80 to be co-hosted by actor Will Ferrell.
Tickets for the reception cost $250 to $500 and the dinner - where piracy questions are likely to be raised behind closed doors - cost $35,800 per person, with funds raised going to the Obama campaign and the Democratic National Committee.
The president is staying the night in Los Angeles at the Beverly Hilton, where pop star Whitney Houston died last week.
On Thursday, he attends more campaign events in Corona Del Mar and San Francisco, a computing and Internet sector hub. He ends his three-day tour with a fundraiser in the Seattle area on Friday after a visit to Boeing.
Obama is well ahead of his White House rivals on the money front, including Republican front-runner Mitt Romney, according to federal election filings.
Last week, Obama announced he would support a Super PAC working to raise extra money for his re-election drive whose top donors include Hollywood producer Steven Spielberg.
© Copyright Thomson Reuters 2023. All rights reserved.
FOLLOW MORE IBT NEWS ON THE BELOW CHANNELS