Obama Gives Himself 'Incomplete' Grade On Economic Policy, But Insists Recovery Underway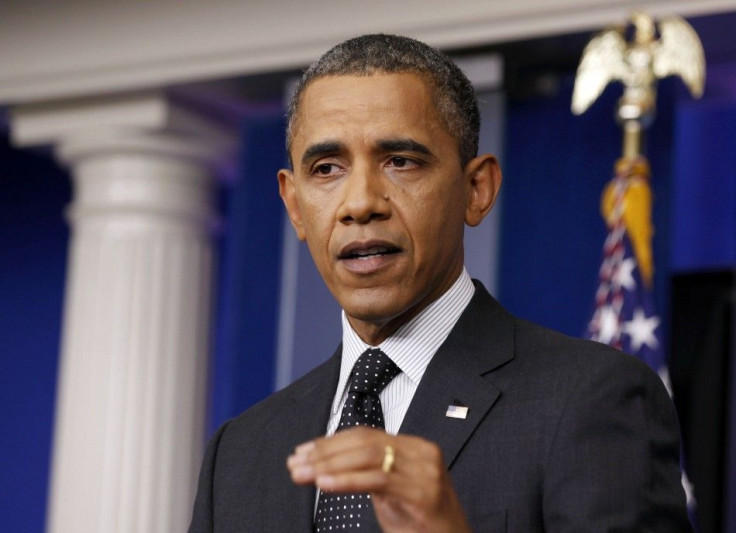 President Barack Obama gives himself a grade of "incomplete" regarding his handling of the economy during his first term, citing the difficult circumstances he inherited upon taking office in 2009.
"I would say incomplete," the president told Colorado's KKTV-11 in an interview that aired Monday evening, in response to a reporter's question about how he would grade his effort to fix the economy.
"But what I would say is the steps that we have taken in saving the auto industry, in making sure that college is more affordable and investing in clean energy and science and technology and research, those are all the things that we are going to need to grow over the long term."
Obama's remarks come as Republicans continue to push the question of whether voters are better off than they were four years ago.
Some of Obama's top surrogates spent Sunday insisting the nation was more stable than it was before Obama took office in January 2009, particularly after critics latched onto comments by Maryland's Democratic Gov. Martin O'Malley where he said people are not, generally, better off than they were in 2008.
On Monday, O'Malley attempted to clarify his remarks, insisting that "we are clearly better off as a country, because we are now creating jobs rather than losing jobs."
Still, the GOP has pointed to the nation's 8.3 percent unemployment rate and the growing federal deficit as evidence that Obama has failed to invigorate the economy during his first term.
On Tuesday, Republican vice presidential nominee Paul Ryan jumped on Obama's "incomplete" answer, telling CBS's "This Morning" on Tuesday that the country "should be bouncing out" of the recession by now.
"Four years into a presidency and it's incomplete? The president is just asking people to be patient with him," Ryan said.
The national unemployment rate reached a high of 10 percent in October 2009, 10 months into Obama's first term, before slowly falling during 2010 and 2011.
In his interview, Obama acknowledged that while many Americans are still facing economic hardships, recovery is underway.
"Obviously we are still going through one of the toughest times that we've had in my lifetime and because of the financial crisis we lost 9 million jobs," he said. "We've recovered 4.5 million jobs since that time, and half a million manufacturing jobs, and here in Colorado you've seen sort of progress in areas like wind energy, for example, and clean energy, where because of the investments we've made you're starting to see ... people being hired."
Obama gave himself a "good solid B-plus" when asked to rate his performance at the end of 2009, following his first year in office.
"Obviously we are still going through one of the toughest times that we've had in my lifetime," the president told
© Copyright IBTimes 2023. All rights reserved.
FOLLOW MORE IBT NEWS ON THE BELOW CHANNELS