Obama Ground Zero Visit: Crowds Gather after Bin Laden Death [PHOTOS]
New Yorkers and tourists alike gathered in the streets of Manhattan with the aim of catching a glimpse of President Barack Obama, who was visiting Ground Zero for the first time to lay a wreath at the World Trade Center site just days after he announced that U.S. forces had killed Al-Qaeda leader Osama bin Laden.
New York City police barricades drastically cut off the flow of traffic, creating traffic-free zones the President used to travel around the Lower Manhattan during his visit.
The security presence was formidable, with police manning the street corners and U.S. Army personnel brought in to block a subway entrance at Ground Zero during the president's visit.
Plenty of American flag sellers were on hand to capitalize on the moment, with many tiny 'Star Spangled Banners' waving along the crowded streets where people waited.
When the President finally managed to come into view - ensconced inside his bullet and blast resistant presidential limousine - the crowds let out a frenzied roar as he passed by, with cameras out and waves.
Not all visitors to the area near Ground Zero were content to observe. Some expressed a joyful mood, with one carrying an American flag labelled as a flag of honor. Others voiced their displeasure with the President's policies.
One carried a sign asking the President to show photos of the deceased bin Laden, a move which the President rejected on Wednesday citing a national security risk from potentially inflamed opponents of the United States.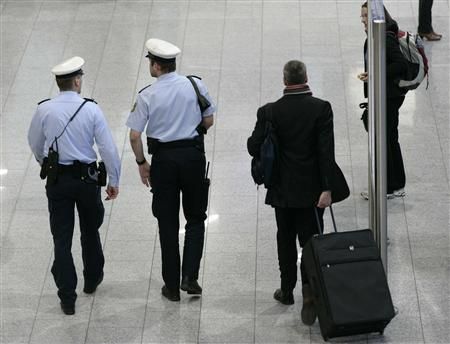 © Copyright IBTimes 2023. All rights reserved.