Obama Heads To South Korea For Nuclear Summit As North Korea Plans Rocket Launch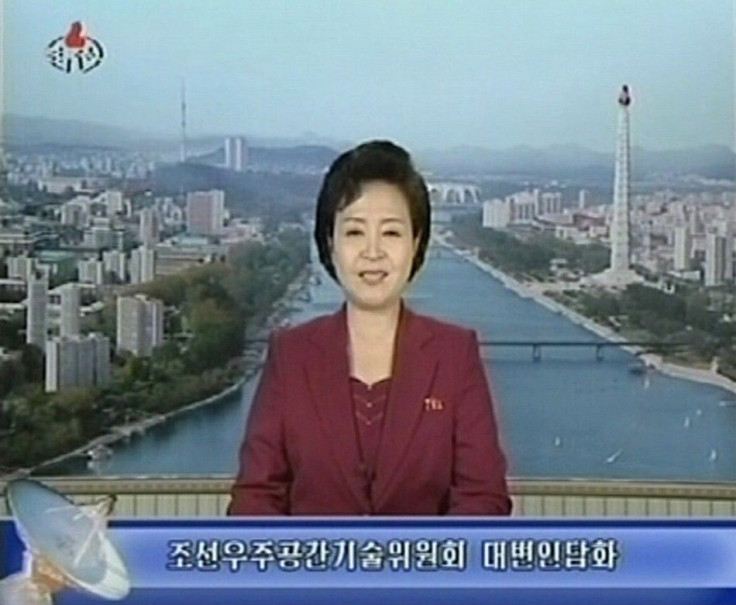 President Obama was en route to South Korea Saturday for a two-day international nuclear security summit in Seoul as North Korea prepares to launch a satellite into space via rocket in April.
Obama will meet with South Korean President Lee Myung-bak to on Sunday and attend the two-day nuclear summit on Monday and Tuesday. Senior officials from 54 countries -- including China and Russia, which have participated in six-party talks that are geared toward ending North Korea's nuclear weapons program -- will be joining the summit meeting.
The summit will be focus on preventing nuclear terrorism and securing the world's nuclear material. Although North Korea's nuclear disarmament is not officially on the agenda, it is expected to be addressed by the South Korean president.
Lee has said that he will use the summit to build international support against North Korea's actions, CNN reported. He views the satellite launch as a cover for developing a ballistic missile capable of delivering a nuclear warhead.
The North Korean government says it has the right to pursue a peaceful space program and has invited international press and space experts to observe the launch.
North Korea's Secretariat of the Committee for the Peaceful Reunification of Korea issued a statement, CNN reported, condemning Lee's intention to use the summit to decry the nation's space launch and characterizing Lee as seeking to turn the summit into a platform for [an] international smear campaign.
The statement also said North Korea will take counter-measures if Lee follows through on his intention.
The situation threatens to derail attempts to bring North Korea back to the six-party talks. Earlier this month North Korea made an agreement with the U.S. to cease all nuclear and missile tests in exchange for food aid. The rocket launch violates the deals' terms, as well as U.N. Security Council Resolution 1874, which demands that North Korean not conduct any launch using ballistic missile technology.
In a recent interview with South Korea's Yonhap News Agency, Gary Samore, coordinator for arms control at the U.S. National Security Council, addressed North Korea's planned satellite launch.
We will be working with other countries, when President Obama is here (in Seoul), to try to discourage North Korea from going ahead with the proposed satellite launch, Samore said. I really can't speculate on why they are doing it, but we think it is a big mistake.
© Copyright IBTimes 2023. All rights reserved.