Obama ISIS Speech Reaction: Germany, Turkey Won't Join Airstrikes In Syria; UK Won't Rule Them Out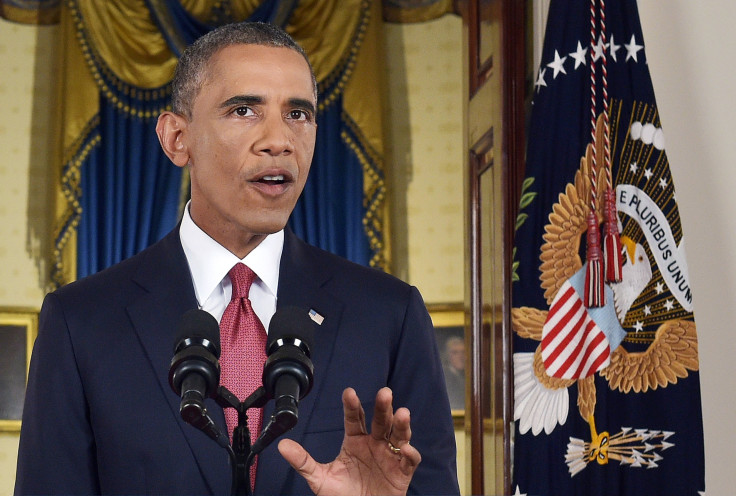 An airstrike campaign in Syria won't have Germany's support, and Turkey said it will only cooperate in humanitarian missions in the fight against the Islamic State as U.S. allies weighed in Thursday on President Barack Obama's plan to "degrade and destroy" the militant group. It's unclear what role Britain will play, while Israel has applauded the stragety against the militants also known as ISIS or ISIL.
Germany's Foreign Minister Frank-Walter Steinmeier questioned whether Obama's plan of airstrikes and equipping moderate Syrian rebels was adequate. "We haven't been asked, nor will we do it," he said of the airstrikes. "We need to be honest with ourselves in the current situation, we don't yet have a final, blanket strategy which guarantees that we'll be successful against ISIS and similar groups."
Turkey, a crucial U.S. ally in the Middle East that borders Syria, said it won't allow the U.S.-led coalition to launch strikes in Syria from its air bases. It also won't participate in any combat operations. "Turkey will not be involved in any armed operation but will entirely concentrate on humanitarian operations," an unnamed Turkish government official told Agence France-Press.
There was initial confusion after British Foreign Secretary Philip Hammond said earlier on Thursday the U.K. "will not be taking part of any airstrikes in Syria," according to AFP. A spokesman for British Prime Minister David Cameron said Hammond meant to say that the U.K. would not be bombing Syrian President Bashar Assad, the Guardian reported. Obama's plan does not include any strikes against the Syrian leader.
Israel has emerged as the strongest proponent of the plan. "Israel fully supports Obama's call for a united action against ISIS," Israeli Prime Minister Benjamin Netanyahu said during a conference at the International Institute for Counter-Terrorism in Israel, according to the Jerusalem Post.
Obama outlined his airstrike stragety for ISIS in a sweeping speech addressed to the nation Wednesday night. "This counterterrorism campaign will be waged through a steady, relentless effort to take out ISIL wherever they exist, using our air power and our support for partner forces on the ground," he said.
© Copyright IBTimes 2023. All rights reserved.
FOLLOW MORE IBT NEWS ON THE BELOW CHANNELS