Obama ISIS Strategy: Syrian Rebels Laud Islamic State Attack Plan, But What About Assad?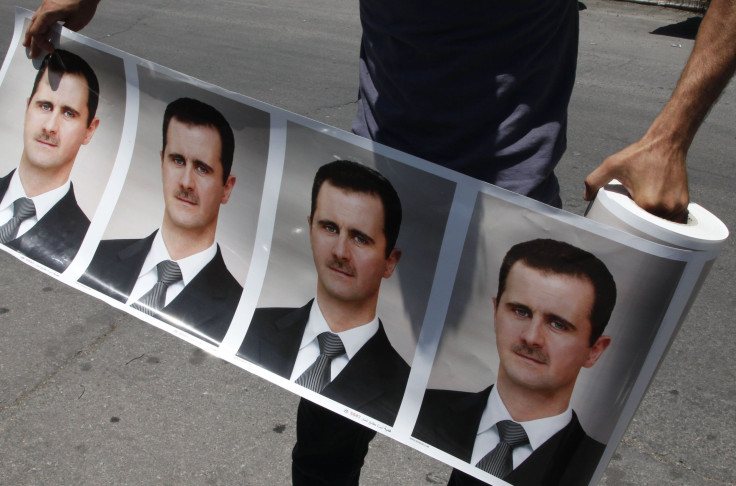 A Syrian opposition group backed by the West is applauding U.S. President Barack Obama's plan to "degrade and destroy ISIS." But the Syrian National Coalition says its aims also include deposing Syrian President Bashar Assad, which is not part of Obama's strategy.
"The Syrian Coalition … stands ready and willing to partner with the international community not only to defeat ISIS but also rid the Syrian people of the tyranny of the Assad regime," Hadi al-Bahra, the coalition's head, told the Guardian in a story published Thursday.
The coalition includes the Free Syrian Army, the moderate rebel group that Obama wants to arm and train. The U.S. Congress would have to approve any plan to fund the rebels, and Obama pressed lawmakers to do so when he addressed the American people in a speech Wednesday night.
"We urge the U.S. Congress to approve the president's policy as soon as possible, and allow the training and equipping of the Free Syrian Army," Bahra said.
In his speech, Obama outlined an airstrike campaign within Syria, which greatly expands the U.S. operation against ISIS. The president previously authorized airstrikes in Iraq against the militant group, now known as the Islamic State, but the campaign was a largely defensive one to protect Iraq's Yazidi minority and U.S. workers in the country.
Left out of Obama's address was any plan to take on Assad. Bahra said he wanted the Syrian campaign to include strikes against the Syrian president, who has been embroiled in a three-sided civil war for more than three years. Bahra said Obama should "realize that the Assad regime represents the root cause of the violence, brutality and sense of impunity prevailing in Syria."
© Copyright IBTimes 2023. All rights reserved.