Obama Looking For 'Proportional' Retaliation Over Hack Of Sony Corporation, White House Says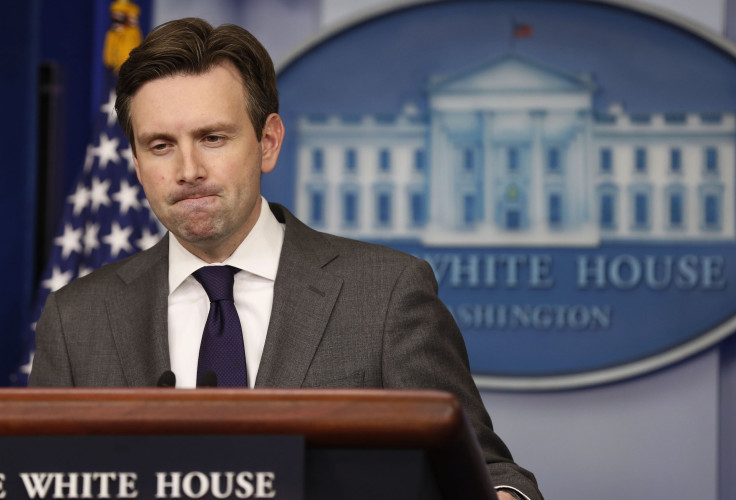 The White House is not sure how it will respond if it determines that the North Korean government sponsored the recent cyberattack against the Sony Corporation's U.S. film division, as it looks for a way to respond that is forceful enough without stirring up more trouble. The U.S. has not yet concluded an official investigation but has some evidence that Pyongyang was behind the hack.
The White House is looking at a "range of options" for a "proportional response," spokesman Josh Earnest said at a press conference Thursday evening. President Barack Obama's senior advisers were meeting daily over the Sony hack, he said, adding that the government was not prepared to announce that any country was behind it.
North Korea claims that it was not behind the attack, but investigators say that the malware on Sony's system tried to connect to a network in North Korea, in addition to several other countries, the White House says. The North Korean government strictly controls the limited Internet access inside its borders, so investigators reportedly view the attempt as potential evidence that the devastating attack was sponsored by Kim Jong-un's regime.
Obama must deter North Korea from conducting similar attacks in the future, as well as countries like Russia and China, who are considered much greater threats to national cybersecurity. If Washington retaliates with a counter-attack, it could make it harder for U.S. intelligence agencies to spy on North Korea, former intelligence officers told the Wall Street Journal. The New York Times reported earlier this year that White House officials were "squeamish" about launching cyber-attacks against foreign nation, over fears of escalation.
North Korea's Internet connections run through China, but since the U.S. is already facing off with Beijing over hacking accusations, the country is unlikely to step in. Investigators reportedly suspect that the North Korean hacking unit of its General Reconnaissance Bureau was behind the Sony hack.
Sony announced Thursday that it was cancelling the release of "The Interview" due to terror threats, and after a number of major theater chains said they would not screen the film.
North Korea is an isolated nation, so there is little pressure the U.S. can apply economically, the report said. Some officials say Obama should issue a statement that the Sony hack crossed a line. That tactic has only led to mutual accusations between the U.S. and China that some security companies are calling a "cyber cold war."
© Copyright IBTimes 2023. All rights reserved.