Obama Moves Jobs Speech, Bowing to Boehner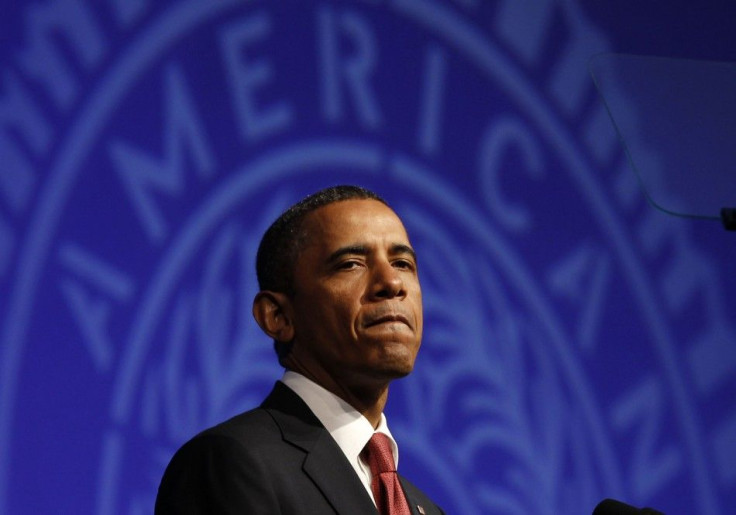 President Barack Obama Wednesday evening agreed to unveil new jobs proposals in an address to Congress on Sept. 8, bowing to pressure from Republicans, who objected to the original date conflicting with their presidential debate.
Obama's long-awaited proposals could set the agenda in Washington for the coming months, but his preferred date of Sept. 7 had an unpalatable political edge for the opposition party: Republican presidential candidates are scheduled to hold a televised debate on the same evening, at the same time.
Thus began a new round of conflict between the Democratic president and Republicans in Congress.
The White House said the timing of the Republican debate and Obama's speech -- announced in a letter to congressional leaders -- was a coincidence.
But Speaker of the House John Boehner, R-Ohio, asked Obama to come on Thursday instead of Wednesday, and the White House agreed.
Both houses will be back in session after their August recess on Wednesday, Sept. 7, so that was the date that was requested, White House spokesman Jay Carney said. We consulted with the speaker about that date before the letter was released, but he determined Thursday would work better.
The new date has its own complications.
The season-opening NFL football game between the Green Bay Packers and New Orleans Saints will air at 8:30 p.m. EDT the same night on the NBC network, and many Americans would likely tune into that rather than watch an address by the president if they are at the same time.
The timing of the speech has yet to be determined.
We appreciate the president working with us tonight and look forward to hearing his new proposals, said Brendan Buck, a Boehner spokesman.
Obama said in his letter to congressional leaders he would use the address to lay out job-boosting proposals that members of both parties could support.
As I have traveled across our country this summer and spoken with our fellow Americans, I have heard a consistent message: Washington needs to put aside politics and start making decisions based on what is best for our country and not what is best for each of our parties in order to grow the economy and create jobs, Obama said in the letter.
We must answer this call.
BACK AND FORTH
The speaker's office raised no objection to the time and date when the White House first proposed it on Wednesday morning, a White House official said. But Buck said Boehner's office never signed off on the original date.
The House and the Democratic-controlled Senate must pass a joint resolution to provide for Congress to assemble for Obama's remarks. Lawmakers get back to work Sept. 7 after their summer recess and start votes at 6:30 p.m. EDT. Boehner cited such parliamentary impediments when asking for the date change.
The back-and-forth led to criticism from both parties.
People die and state funerals are held with less fuss, so the logistics excuse by the speaker's office is laughable, said one senior Democratic aide.
Republicans saw it differently. Presidential candidate Michelle Bachmann, a Minnesota congresswoman, suggested Obama's original proposed timing aimed to distract Americans from watching her party's debate.
Now does this show maybe a little insecurity on the part of the president? she said in Iowa.
By seeking a joint session of Congress, much like the president's annual televised State of the Union address, Obama sought a sweeping platform in his opening bid to get support for his proposals.
But the original timing would have given Obama an opportunity to upstage the other party at the same time that he was seeking its support.
Obama said he would lay out a series of steps that Congress could act on immediately to strengthen small businesses and put more money in the paychecks of the middle class and working Americans while reducing the deficit.
Carney said Obama's speech would focus primarily on jobs, with detailed proposals on deficit reduction coming later.
The proposals could include programs to fund infrastructure building, measures to help struggling homeowners, and tax breaks to encourage hiring of new workers.
The U.S. Chamber of Commerce said it was skeptical about a payroll tax holiday to subsidize companies that hire workers.
Companies don't invest and hire people just because they have more cash, said Martin Regalia, the group's chief economist. They hire people when they can put those people to work producing a product or a service that they can sell at a profit. That's what they do. And right now the economy isn't presenting that opportunity.
(Reporting by Jeff Mason, Thomas Ferraro and Alister Bull, Matt Spetalnick, Jason Lange and Kay Henderson; Editing by Eric Walsh)
© Copyright Thomson Reuters 2023. All rights reserved.