Obama Refuses To Apologize For Comments About Romney's Growing Bain Capital Scandal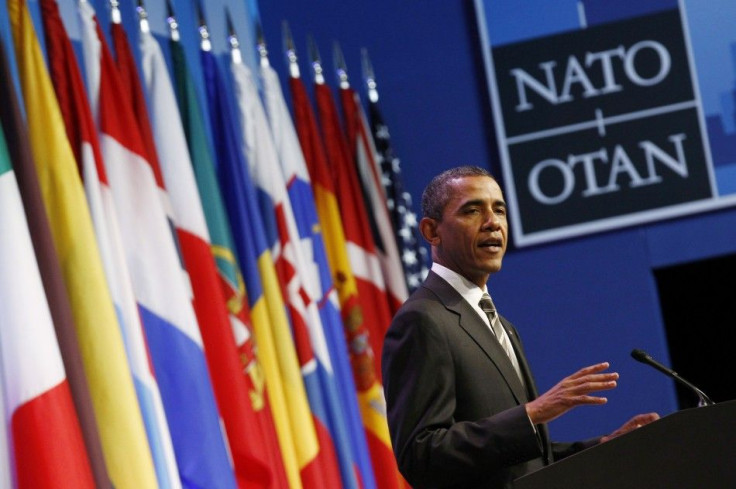 For months, the Republican Party's base has referred to President Barack Obama as the Apologizer-in-Chief. Now, the tables have turned as Mitt Romney's campaign has asked for an apology after Obama attacked the GOP candidate's account of his time at the private-equity company Bain Capital.
Obama has refused to offer an apology, insisting that Romney has lied about his involvement with the firm.
Although Romney has claimed he left the privately held company in 1999 to supervise the 2002 Winter Olympics in Salt Lake City, U.S. Securities and Exchange Commission filings point to him as the CEO, chairman, and sole owner of the firm until sometime in 2002, as noted by Politico.
During this time, Bain Capital began to move American jobs overseas. Obama has contended Romney misrepresented his time at Bain to downplay his role in the company's outsourcing of these jobs.
Obama's deputy campaign manager, Stephanie Cutter, spoke to the issue on a conference call Thursday: Either Mitt Romney, through his own words and his own signature, was misrepresenting his position at Bain to the SEC, which is a felony, or he was misrepresenting his position at Bain to the American people to avoid responsibility for some of the consequences of his investments.
This claim about a possible felony led to the Romney campaign's demand for an apology -- the one Obama refuses to give.
In an interview with WAVY-TV in Portsmouth, Va., on Sunday, Obama said he would stay on the offensive against Romney in the presidential election.
[W]e will not apologize, Obama said. Mr. Romney claims he's Mr. Fix-It for the economy because of his business experience, so I think voters entirely legitimately want to know what is exactly his business experience.
Some Obama supporters have fired even more fiercely at the Republican Party's presumptive presidential nominee.
Stop whining, Chicago Mayor Rahm Emanuel, Obama's former chief of staff, said in an interview on ABC News' This Week on Sunday. If you want to claim Bain Capital as your calling card to the White House, then defend what happened at Bain Capital.
Meanwhile, in an interview on CNN's State of the Union the same day, Romney's senior campaign adviser Ed Gillespie attempted to clear up misconceptions about Romney's time at Bain Capital. The International Olympic Committee was going to pull the Olympics from the United States of America, which would have been a huge embarrassment, Gillespie said. He took a leave of absence and in fact, ended up not going back at all and retired retroactively to February 1999 as a result.
© Copyright IBTimes 2023. All rights reserved.