Obama Refuses To Consider Terror Attacks As 'New Normal,' Warns Against 'Overreaction' To Paris Attacks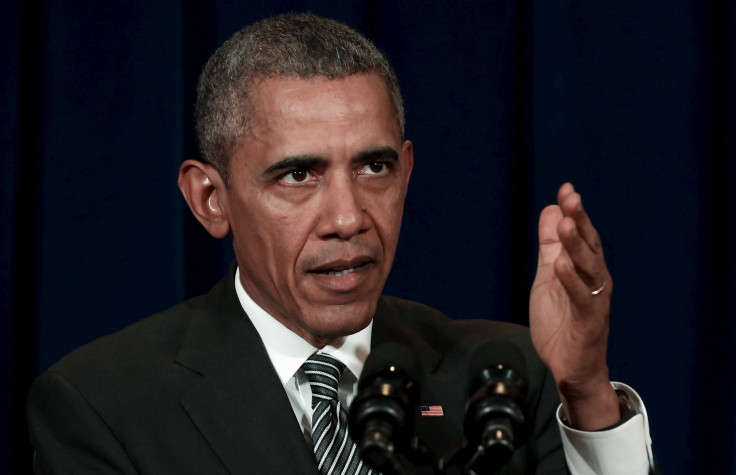 President Barack Obama has said the Islamic State group is not capable of striking a "mortal blow" against the United States as he vows to "destroy the terrorist organization." According to Obama, an overreaction to the Paris attacks will help the terrorists achieve their goal.
"The most powerful tool we have to fight ISIL is to say that we're not afraid, to not elevate them, to somehow buy into their fantasy that they're doing something important," the U.S. president said while using one of the acronyms for the terrorist group.
"I think it is absolutely vital for every country, every leader, to send a signal that the viciousness of a handful of killers does not stop the world from doing vital business."
According to Obama, ISIS tries to terrorize the United States into being afraid as they are aware they can't beat it on the battlefield.
"They can't beat us on the battlefield, so they try to terrorize us into being afraid, and changing our patterns of behavior, and panicking, and abandoning our allies and partners, and retreating from the world," he said.
Going by the president's words, the White House promises no change in plans for the climate talks in Paris next week, to be attended by world leaders, including the U.S. president.
Russian President Vladimir Putin too recognizes ISIS as a severe threat for Russia, Obama said. After long complaining that Russia was using its airstrikes against U.S.-backed rebels in Syria, U.S. officials said Moscow started targeting ISIS militants in the country.
"We will not accept the idea that terrorist assaults on restaurants and theaters and hotels are the new normal, or that we are powerless to stop them," Obama said.
Video courtesy: YouTube/Reuters
© Copyright IBTimes 2023. All rights reserved.