Obama On Same-Sex Marriage: Personal Support, But Not As Civil Right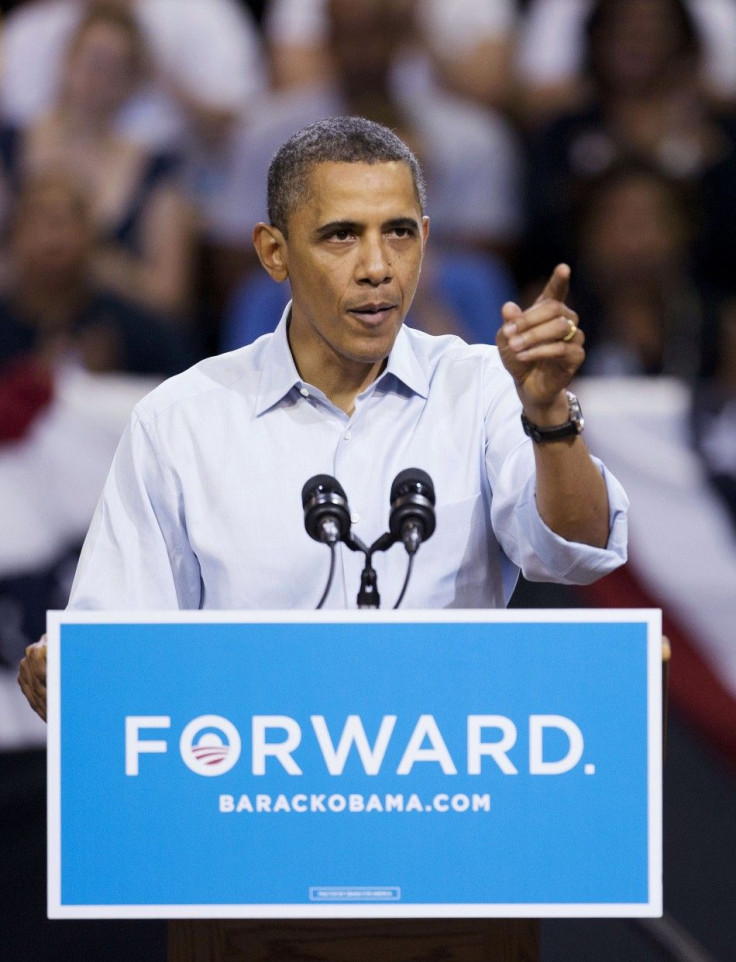 U.S. President Barack Obama's Wednesday announcement that he personally believes same-sex couples should be able to get married is, no doubt, a historic milestone in LGBT history. Advocates are now emboldened by a sitting president who, for the first time, endorsed same-sex marriage.
Yet Obama did not go as far as other same-sex marriage advocates and call it a civil right. It is not an issue of semantics, as states across the country begin opening their marriage laws to include gay couples. Already, seven states allow same-sex nuptials; two more, Maryland and Washington, passed laws allowing it, but they have yet to go into effect.
According to ABC, Obama stressed that his support of same-sex marriage is personal and that states are still free to define marriage. North Carolina, for example, passed on Tuesday a constitutional amendment to only recognize as valid unions marriages between men and women. Charlotte, N.C., is also the home of the 2012 Democratic National Convention, which would have put Obama in an awkward position with progressives in his base had he never changed his opinion on same-sex marriage.
States always had the right to set marriage laws that the federal government would accept, until 1996's Defense of Marriage Act, which forced Washington to only recognize marriages between men and women. That law is now facing a strong constitutional challenge, aided by the Obama administration's decision to no longer defend it in court.
But if the U.S. Supreme Court ever ruled that same-sex marriage is a civil right, states would be unable to deny marriage licenses to gay couples. Advocates have seen the U.S. Constitution's 14th Amendment guarantee of equal protection as the path to legalizing same-sex marriage nationwide, similar to how laws against interracial marriage were struck down by the Supreme Court in 1967's Loving v. Virginia.
Cass Sunstein, a constitutional law professor and Obama's regulatory czar, wrote in a 2004 law article that I contend that in principle, bans on same-sex marriage do run afoul of the equal protection clause, though he says same-sex marriage is best handled through states.
The right to marry should be taken as part of the 'fundamental rights' branch of equal protection, he writes.
The 14th amendment was foundation for the Ninth Circuit Court of Appeals to strike down California's Prop 8, a ballot measure that revoked an existing right to marry for gays and lesbians. While the appellate ruling was narrowly tailored to California's unique situation, the legal case has been made for using the Equal Protection Clause to extend marriage to gays and lesbians; U.S. District Judge Vaughn Walker in San Francisco had ruled gays and lesbians have a fundamental right to marry when he ruled Prop 8 was unconstitutional.
Still, even if Obama is only offering publicly his personal support for same-sex marriage, his Justice Department has already aided in the legal effort to get marriage equality nationwide, as Chris Geidner at MetroWeekly noted.
In refusing to defend the constitutionality of the Defense Of Marriage Act, the Obama administration stated classifications based on sexual orientation should be held to a higher standard of legal scrutiny.
Although being argued in the context of DOMA, however, Geidner writes, the level of scrutiny to be applied to sexual orientation classifications would apply across the board -- to federal, state and local laws, ordinances and practices.
Obama, he adds, believes that there are federal constitutional limitations on those state decisions.
© Copyright IBTimes 2023. All rights reserved.