Obama Says US Ready To Pass More Sanctions On Russia's Energy and Defense Sectors For Involvement In Ukraine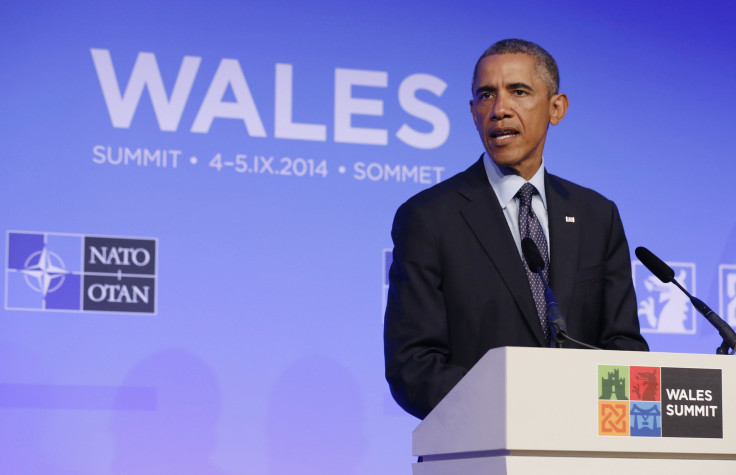 President Obama said on Friday that NATO members had agreed on a range of strategies to not only monitor the situation in Ukraine but to deal with the escalating threat posed by the Islamic State. Obama said he and the other heads of government at the NATO summit in Wales agreed that ISIS posed a threat to not only the governments of Iraq and Syria, but also to NATO member states.
Beginning with Ukraine, Obama said that NATO would implement a new readiness action plan that would include a rapid response force that could be deployed on short notice if needed and would counter future Russian aggression in the region.
"Our alliance is in support of Ukraine's sovereignty and territorial integrity," Obama said, adding that NATO would provide security assistance to Ukraine by providing body armor and assistance to "help modernize Ukrainian forces." The announcement came just one hour after a cease-fire came into effect.
"I'm very pleased with the kind of work that's been done throughout this crisis in Ukraine, and I think U.S. leadership has been critical throughout that process," Obama said.
Obama also said that the U.S. and its European allies were ready to pass deeper and broader sanctions against Russia's energy and defense sectors, but did not provide any details about the type or the timing of those sanctions.
On Afghanistan, Obama said the NATO mission in the country would come to an end in a few months. With the end of that mission, a new one will emerge, he said, that focuses on training and advising Afghan security forces. He said that both the U.S. and Kabul have agreed to sign a bilateral security agreement to keep residual forces in the country, but said the country's presidential election results, still without an official count, need to be solidified first.
© Copyright IBTimes 2023. All rights reserved.