Obama Slams Ferguson Police After Mike Brown Death, Urges Peace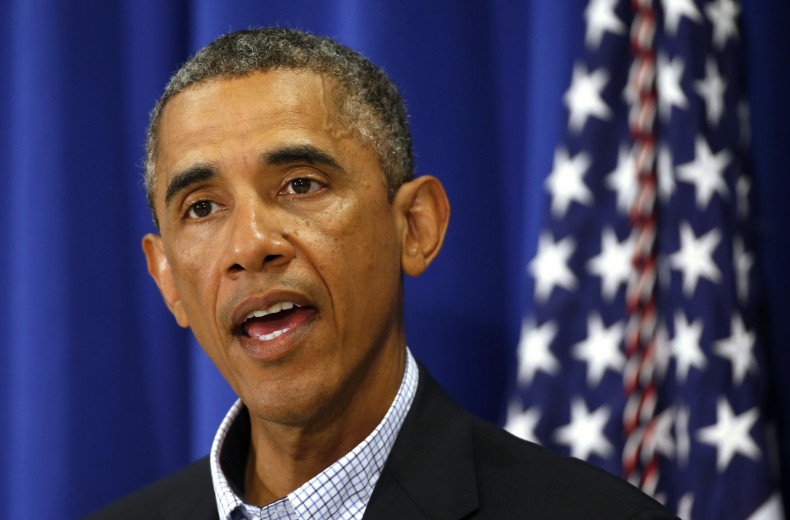 President Barack Obama criticized police in Ferguson, Missouri, Thursday for their response to protesters after unarmed teenager Michael Brown was killed by an officer last weekend. Obama also urged protesters to remain peaceful and said there was "no excuse" for violence against police or for looting.
"Here in the USA, police should not be bullying or arresting journalists who are trying to do their jobs," the president said from his vacation residence in Martha's Vineyard, Massachusetts. "Today I'd like us all to take a step back and think about how we're going to be moving forward. ... I know emotions are raw right now in Ferguson ... but let's remember that we're all part of one American family."
Obama said U.S. Attorney General Eric Holder, the Department of Justice and the Federal Bureau of Investigation are looking into Brown's death.
"It's important to remember to how this started. We lost a young man, Michael Brown, in heartbreaking and tragic circumstances. ... He was 18 years old. His family will never hold Michael in their arms again," Obama said.
On Tuesday, the president released his first statement about the Brown killing, which occurred Saturday:
"The death of Michael Brown is heartbreaking, and Michelle and I send our deepest condolences to his family and his community at this very difficult time. As Attorney General Holder has indicated, the Department of Justice is investigating the situation along with local officials, and they will continue to direct resources to the case as needed. I know the events of the past few days have prompted strong passions, but as details unfold, I urge everyone in Ferguson, Missouri, and across the country, to remember this young man through reflection and understanding. We should comfort each other and talk with one another in a way that heals, not in a way that wounds. Along with our prayers, that's what Michael and his family, and our broader American community, deserve."