Mike Brown Shooting: Protest Photos Capture Anger Over Ferguson, Missouri, Teen's Killing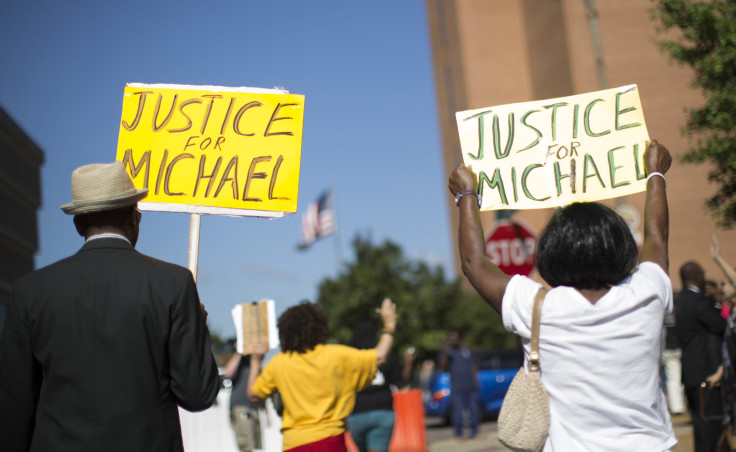 Days after the fatal shooting of an unarmed teenager by a police officer on Saturday, residents of Ferguson, Missouri, are continuing to protest Mike Brown's death and the authorities' refusal to give out such basic information as the cop's name. The mostly black suburb has been the scene of both nonviolent protests and riots as people express their outrage. And journalists and residents alike in Ferguson and other parts of the St. Louis metro area have captured and shared images of the grief and rage being felt over the killing.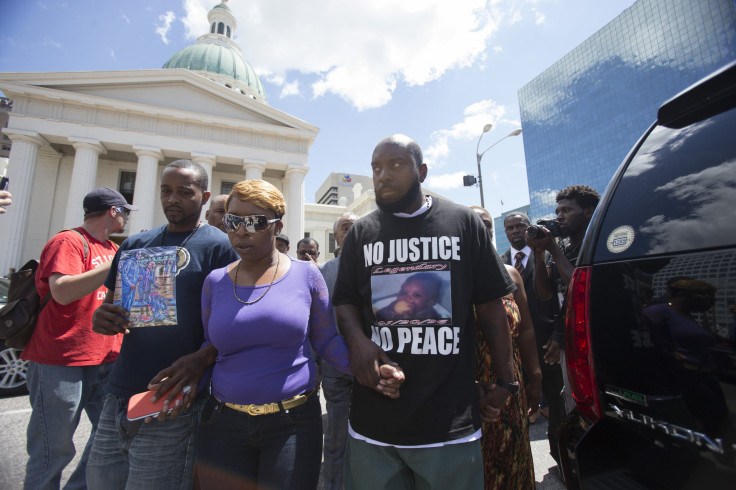 Protests continued Tuesday night into Wednesday morning, though they remained mostly nonviolent in nature.
At a news conference Tuesday outside the Old Courthouse in downtown St. Louis, the Rev. Al Sharpton, who came in from New York, said Brown's family wants people to control their anger and find peaceful ways to respond to the shooting, KSDK reported. They also urged police to release the name of the cop who shot Brown after Ferguson Police Chief Thomas Jackson announced on Tuesday he wouldn't be revealing the officer's identity. Residents say much of the anger they feel has been heightened by the lack of details police have released on what led the officer to shoot and kill Brown, Wesley Lowry of the Washington Post reports.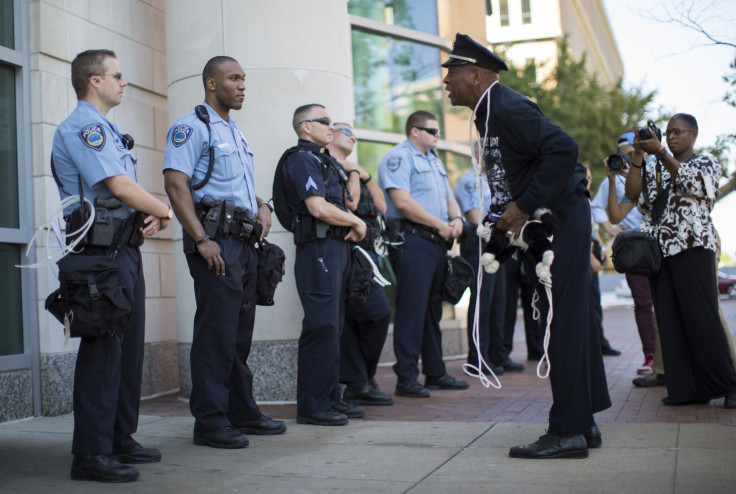 Monday night was one of the worse nights of rioting in Ferguson. Sgt. Colby Dolly, a spokesman for St. Louis County police, said 10 arrests were made. Police vehicles
were damaged
, and two protesters were taken to the hospital; one had a dislocated shoulder and the second suffered a seizure. Officers attempted to control the crowds with rubber bullets and tear gas.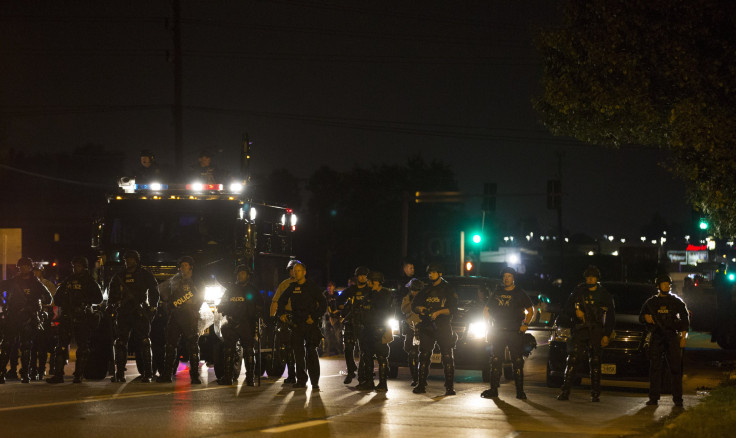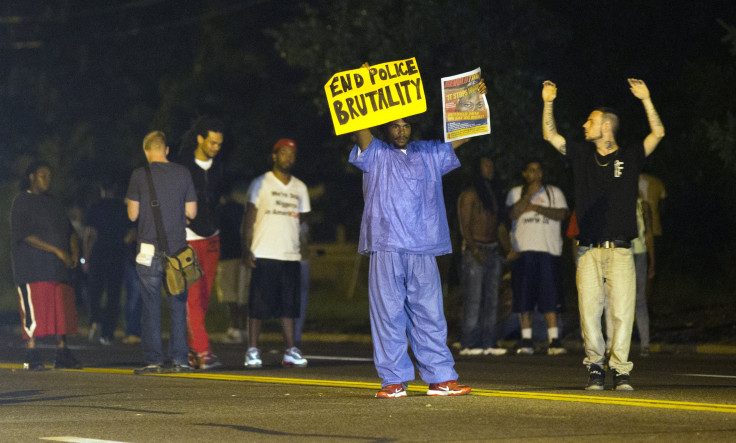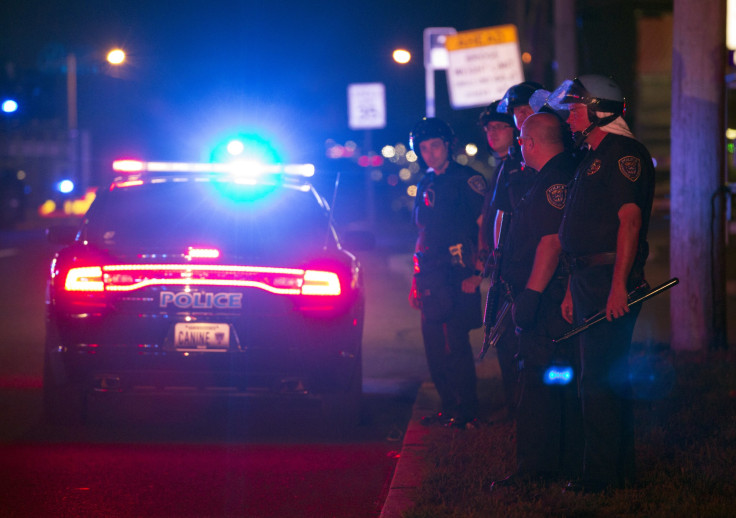 On Sunday night, looting and vandalism broke out in the city following a vigil being held at the scene of the shooting. But much of the violence had settled down by early Monday morning. More than 300 officers from at least 15 departments were called in to Ferguson to control the rioters, reports KMOV. Authorities say 32 people were arrested for assault, theft or burglary.
© Copyright IBTimes 2023. All rights reserved.