Obama on Syria Chemical Weapons Attack: 'I've Decided The US Should Take Military Action'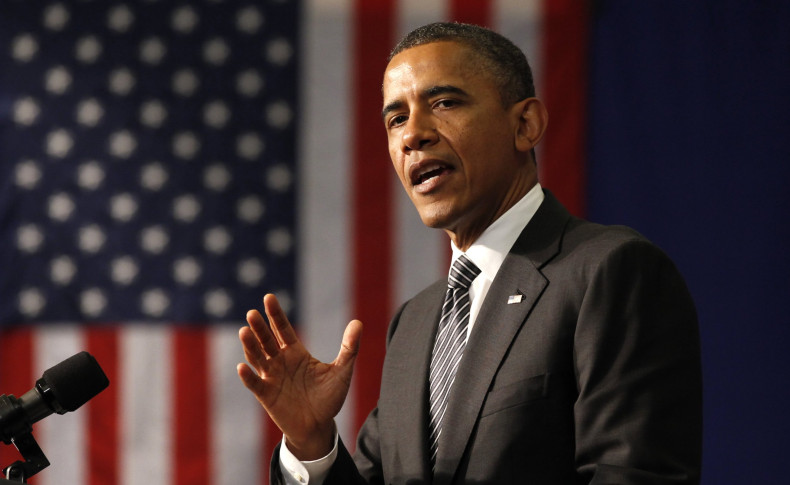 President Barack Obama on Saturday said he decided the U.S. must take military action against the Syrian government, but one that is "limited in scope." Obama said he will not execute that action until Congress approves. He said a response to Syria's chemical weapons attack is not time sensitive.
Obama said his officials have indicated they are ready to strike when he gives that order, which he said he is prepared to do at any time. Obama had warned a year ago that if Syrian President Bashar al-Assad used chemical weapons on his people he would be "crossing a red line" that would have consequences.
"I will seek authorization for the use of force from the American people's representatives in Congress," Obama said.
A debate and a vote will be scheduled as soon as Congress returns from recess, Obama added. However, he will not necessarily win the vote, as several members of Congress have said the president must seek their approval to intervene with force.
Republicans like Sen. Bob Corker of Tennessee have praised the president for seeking congressional authorization. "[it's] absolutely the right decision," Corker said in a statement following Obama's announcement.
Congress won't return from recess until Sept. 9 at which time lawmakers must also resolve the nation's budget issues.
If Obama is authorized to strike al-Assad's regime for the Aug. 21 gas attack that killed a reported 1,400 people, he will be going at it without one of its closest allies. British Prime Minister David Cameron lost a key vote this week, when parliament rejected a motion seeking authorization for military action.
While the U.N. has asked Obama to hold off on using force, the president said he is confident in proceeding with military action without the U.N., which he said has been paralyzed at times. In the coming weeks, the U.N. will release its report on the Syrian chemical attack. Obama called the attack the worst chemical weapons attack in the 21st century.
"This attack is an assault on human dignity," he said, adding that it endangers national security. "It could lead to escalating use of chemical weapons."
Obama's comments came a day after Secretary of State John Kerry sought to make the case to the public for U.S. intervention. Kerry suggested Friday that inaction was not an option.
"We know that after a decade of conflict, the American people are tired of war -- believe me, I am, too," Kerry said, in reference to the Iraq war. "But fatigue does not absolve us of our responsibility. Just longing for peace does not necessarily bring it about. And history would judge us all extraordinarily harshly if we turned a blind eye to a dictator's wanton use of weapons of mass destruction against all warnings, against all common understanding of decency. These things we do know."
A team of U.N. inspectors tasked to investigate Syria's alleged chemical weapons attack left the country on Saturday. The investigators are expected to brief U.N. Secretary General Ban Ki-Moon shortly. In the meantime Ban has pleaded for his team to be "given time to do its job."
However, U.S. intelligence officials believe they have evidence of a planned attack by al-Assad's regime against its opposition.
Susan Rice, the White House National Security Adviser, tweeted Saturday that, "There is no question that Assad regime used [chemical weapons] indiscriminately against Syrian people on Aug 21."
Rice went on to state:
Al-Assad has denied government forces used chemical weapons against the rebels fighting against his regime. Rather, according to CNN, al-Assad said his troops were the victims and not the aggressors.
Despite al-Assad's denial, Obama said, "This menace must be confronted."