Obama Unveils New 'College Scorecard,' Billed As Alternative To College Rankings That Serve 'The Status Quo'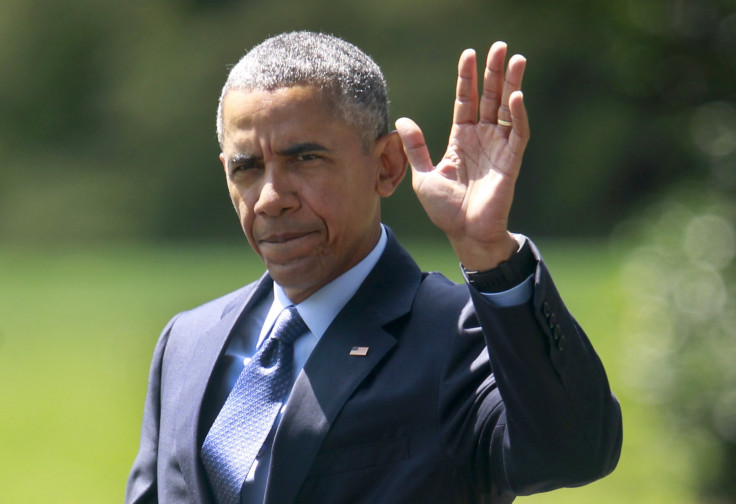 Figuring out which college to attend is infamously tricky, especially in light of skyrocketing tuition costs. U.S. President Barack Obama announced Saturday a plan designed to make that process a little easier -- and to ensure that students are getting more bang for their buck.
A redesigned version of the College Scorecard, a website overseen by the federal Education Department, will now provide prospective students with a set of key metrics for each institution they're considering: Among them are the average cost of tuition and the average amount of debt and earnings of the school's graduates.
The White House is framing the revamped scorecard as an alternative to traditional college rankings.
"The status quo serves some colleges and the companies that rank them just fine," Obama said in his weekly radio address. "But it doesn't serve our students well -- and that doesn't serve any of us well."
Historical Tuition vs. Student Debt - U.S College Education | StartClass
"Everyone should be able to find clear, reliable, open data on college affordability and value," the president said. "Many existing college rankings reward schools for spending more money and rejecting more students -- at a time when America needs our colleges to focus on affordability and supporting all students who enroll."
Obama first proposed the idea of the scorecard two years ago, promising to judge schools on their affordability and returns on investment. Initially, the administration was preparing to factor the rating system into its process for doling out federal financial-aid dollars, but it eventually dropped that controversial plan in favor of a more hands-off approach.
Even so, higher-education professionals still have mixed feelings about the scorecard.
Molly Corbett Broad, president of the American Council on Education, told the Associated Press the scorecard could use some improvements. Broad said the earnings tool is limited in value because pay can vary considerably. And she criticized the Education Department's pursuit of the project "without any external review."
© Copyright IBTimes 2023. All rights reserved.