Obama Will Visit Kenya For Global Entrepreneurship Summit In July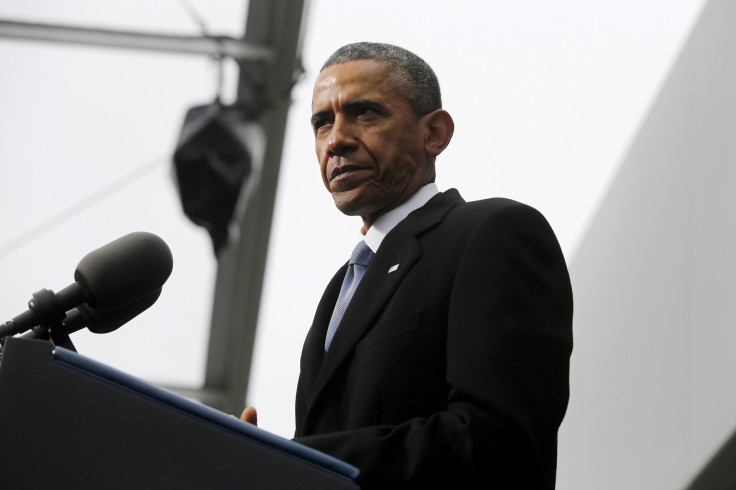 President Obama will co-host a forum on entrepreneurship in Kenya as part of his fourth presidential trip to sub-Saharan Africa. The Global Entrepreneurship Summit brings together business owners, educators, policymakers and investors to support the growth of new enterprises in developing regions. Obama has played a major organizing role in the annual meetings, which began after his 2009 speech in Cairo emphasizing the importance of entrepreneurship for development.
It's the first time the summit will be held in sub-Saharan Africa, a region that has seen massive economic growth in recent years. It is home to a booming startup scene as entrepreneurs hope to capitalize on largely untapped markets and a growing middle class. Between 2013 and 2014, private-equity fundraising for the region tripled to hit $4 billion, according to the Wall Street Journal.
"President Obama will travel to Kenya in July, where he will hold bilateral meetings and participate in the GES," reads a White House statement, noting that during the visit he will "continue our efforts to work with countries in sub-Saharan Africa, including Kenya, to accelerate economic growth, strengthen democratic institutions, and improve security."
It will be his fourth visit to sub-Saharan Africa during his presidency. He has also visited Ghana, Senegal, South Africa and Tanzania. The White House also hosted dozens of leaders from sub-Saharan Africa at the U.S. - Africa Summit in Washington last year. It will be his first presidential visit to Kenya, where his father was born.
"Choosing Kenya as the destination for G.E.S. underscores the fact that Africa, and Kenya in particular, has become a center for innovation and entrepreneurship," reads a White House press release.
The announcement comes just days after officials in the U.S., U.K., Australia and other countries issued warnings against travel to Kenya, citing risks of terrorist attacks from Somali group al-Shabab. The militant group is responsible for the 2013 attack on a Nairobi shopping mall that left 67 people dead and another attack on March 27 that killed 24 at a Mogadishu hotel.
Past GES events have taken place in Washington, D.C., Istanbul, Turkey, Dubai, U.A.E., Kuala Lumpur, Malaysia and Marrakech, Morocco.
© Copyright IBTimes 2023. All rights reserved.