Obama's Israel Itinerary Leaked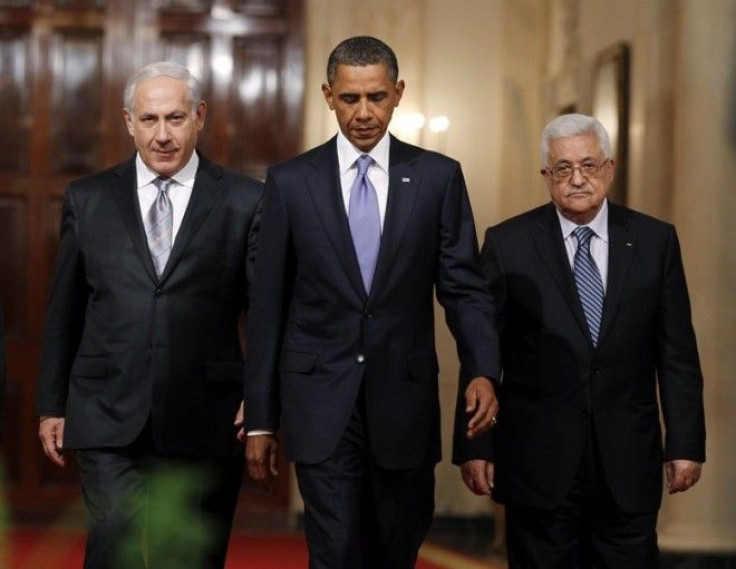 Israeli outlet YNetNews published Tuesday a leaked version of U.S. President Barack Obama's itinerary for his trip to Israel in mid-March.
Israel is one of several countries the president will visit during his trip to the Middle East next month. He is also expected to make stops in Saudi Arabia, Turkey and Jordan, and to meet with Palestinian Authority leaders in Ramallah on the West Bank.
It will be Obama's first visit to Israel as president, although he came in 2008 when he was campaigning for the presidency.
The White House did not confirm that this was the official itinerary, and merely said the actual schedule would be released at a later date, probably in March, according to one spokesman.
Here is the itinerary as leaked to YNet News:
March 20
*Arrival at Ben Gurion Airport near Tel Aviv around noon local time.
*Attend state reception, at which he, Israeli President Shimon Peres and Israeli Prime Minister Benjamin Netanayhu will speak.
*Fly to Jerusalem for a reception at Peres' residence.
*Visit the Yad Vashem Holocaust Museum with Peres and Netanyahu, and lay a wreath in the Hall of Remembrance
*Visit Mount Herzl and the tomb of Prime Minister Yitzhak Rabin, who was assassinated in 1995.
*Meeting at the prime minister's residence with small delegations to discuss Iran, Syria, the peace process with the Palestinians, and possibly the fate of Jonathan Pollard, a U.S. citizen who was caught spying on the U.S. for Israel and is currently in jail in the U.S..
*Press conference, followed by a staff dinner.
March 21
*Morning meeting in Ramallah with Palestinian President Mahmoud Abbas. It is unclear if any Israeli delegations are scheduled to join them.
*Return to Jerusalem by noon.
*Visit with Netanyahu to see a model of Second Temple Period Jerusalem, and the Shrine of the Book, which houses the Dead Sea Scrolls.
*Visit an exhibition at the Israel Museum showcasing Israel's technology and agriculture sectors.
*Speech to the Israeli public at either the Israel Museum or the International Convention Center in Jerusalem. Anticipated audience of at least 1,000.
*Ceremonial dinner with Peres
March 22
*Breakfast with Netanyahu, either at Netanyahu's residence or the King David Hotel.
*Visit with Netanyahu to inspect an Iron Dome battery and meet Israeli Defense Forces soliders.
*Farewell ceremony at 1 p.m., followed by departure to Jordan.
© Copyright IBTimes 2023. All rights reserved.
FOLLOW MORE IBT NEWS ON THE BELOW CHANNELS