Hezbollah Is To Charity As Al Qaeda Is To Urban Planning, Israel Says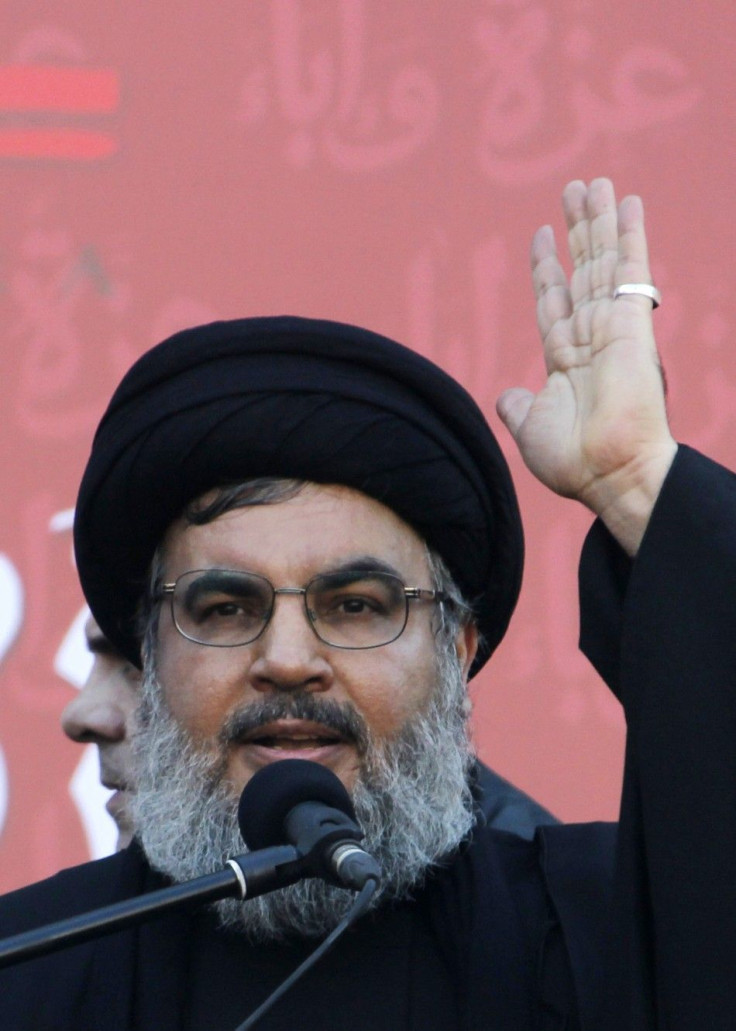 As part of Israel's campaign to pressure the European Union into declaring Hezbollah a terrorist organization, a particularly pointed line in a recent opinion piece by Israeli Ambassador to the U.N. Ron Prosor is likely to be repeated Tuesday before the Security Council during a debate on the "Protection of civilians in armed conflict."
The line, which appeared in Prosor's Foreign Policy article on Friday, is, "Some European lawmakers continue to argue that Hezbollah is primarily a social-services organization because it spends money on ordinary Lebanese citizens. This is like calling al Qaeda an urban-planning organization because of its desire to level tall buildings."
The piece goes on to restate what the U.S. and Israel have been alleging for a long time: that Hezbollah is being backed militarily and financially by Iran and various smokescreen foundations that label themselves as "charities" and collect funds that end up supporting suicide bombings and other terrorist activities.
Iran has always denied this allegation, despite a few slipups: In 2006, a captured Hezbollah operative told the Israeli military he had received weapons training in Iran. In 2007, a Hezbollah deputy in the Lebanese Parliament told an Iranian TV channel that all Hezbollah suicide bombings have to be approved by the ayatollahs in Tehran.
Hezbollah is currently one of the two main parties representing Shiite Muslims in the Lebanese parliament, but is rapidly losing support among the people due to its support for Syrian President Bashar al-Assad.
Six countries, including the U.S., Canada and Egypt, consider the entire Hezbollah organization to be a terrorist group. In Europe, only the Netherlands and the UK have all or part of Hezbollah on their terrorist lists, and British Foreign Secretary William Hague has been particularly vocal in pushing the EU to add Hezbollah to its list of terrorist organizations. Israel in particular has been using the bus bombing in Burgas, Bulgaria, last summer as leverage and pressure: Bulgaria just announced last week that the results of their investigation revealed Hezbollah was the perpetrator behind the attack.
Despite this, Hezbollah is considered in many parts of the world to be a legitimate political movement, and its extensive social services in Lebanon have won it deep, grassroots fealty among Lebanese Shias. If the EU classifies Hezbollah as a terrorist group, said Matthew Levitt of the Washington Institute, this will severely hamper its ability to raise funds and train new recruits.
Such a move by the EU looks closer than ever. The announcement of the Burgas findings, as well as the recently concluded trial of a Swedish-Lebanese man believed to be a Hezbollah operative and connected to the Burgas bombing, will probably bring the issue back to the "front burner," Levitt said.
© Copyright IBTimes 2023. All rights reserved.