Obama's White House Is Preparing For The Biggest Social Media Handoff In American History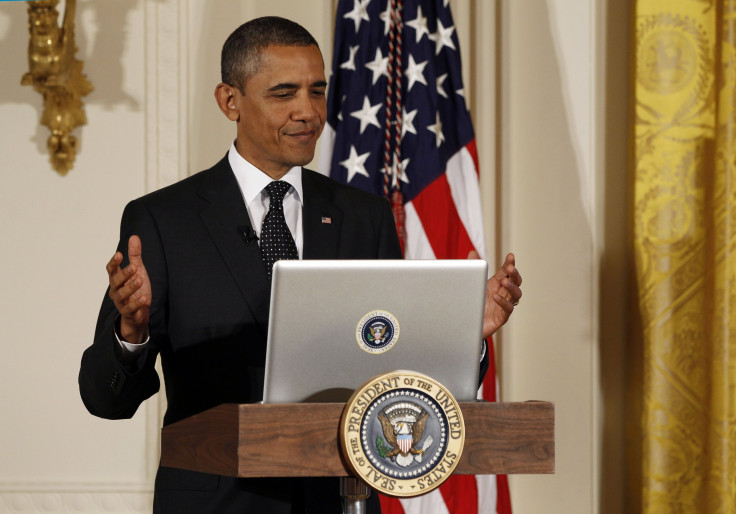 Two months into his new role, Barack Obama embarked on a task that no sitting president had ever done: He answered the internet's questions.
Macon Phillips, then a 29-year-old staffer who worked on Obama's 2008 campaign and led the new media team, remembers the moment well. As he prepared to brief the new president on the questions streaming into the Google Moderator town hall — which was supposed to be about the economy — a pit formed in his stomach. Of the 104,000 questions submitted and 3.6 million votes, eight of the top 10 were about marijuana legalization.
To Phillips' surprise and relief, Obama seemed unfazed. "He looked at me, and he said, 'Oh, we can just answer that.'" And he did.
Looking back, that moment set the tone for a president who seemed to enjoy unfiltered moments shared at scale, the kind enabled by the then-nascent world of social media.
As the first U.S. presidential candidate to truly grasp and then harness its power, Obama famously leveraged YouTube to spread the word of his grassroots campaign in 2008. Once elected, he ushered in an unprecedented new era of digital engagement, one that did not rely solely on exclusive interviews with CNN or the New York Times. His administration created new channels of communications by launching dozens of accounts on online networks, some with an audience size and accessibility that rivaled those owned by traditional media companies.
Now, in the final months of Obama's presidency, the question arises of how, exactly, to transfer that vast digital infrastructure to a new head of state. In addition to moving into a new home at 1600 Pennsylvania Ave., the 45th president of the United States will gain access to the network of online profiles the Obama administration has built, with a combined social media reach numbering in the tens of millions. January 2017 will mark the first social media handoff in the history of the American presidency.
The transition is inevitable. But what we still don't know is who will take them over and how exactly it will play out. What former and current government officials agreed upon in conversation with International Business Times is that the network is powerful. The White House has amassed millions of followers across Facebook. Twitter, which was barely a year out from Jack Dorsey's first tweet in 2006, now provides the administration with a megaphone to speak to at least 10.4 million people, and that's just counting @WhiteHouse.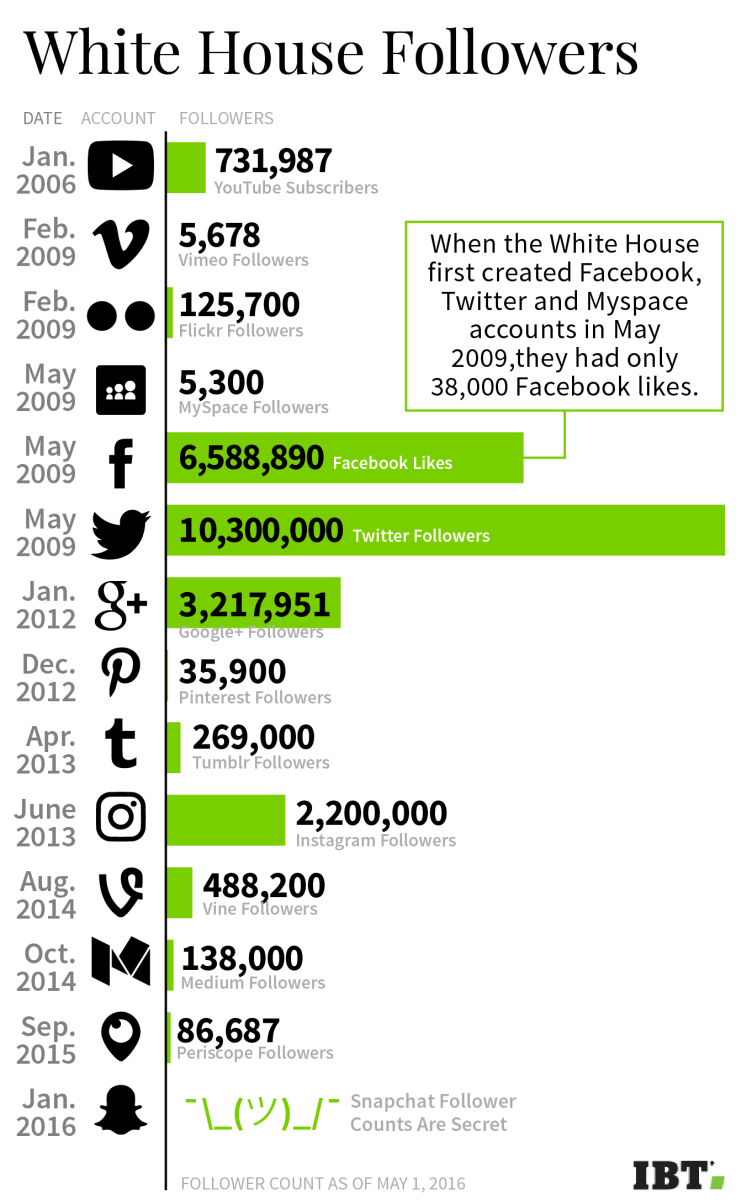 Back in 2008 — the so-called "YouTube election" — social media was in its infancy. "The @BarackObama account was at 100,000 followers and wasn't really a topic in meetings. It was an afterthought," said Laura Olin, the social media director for the 2012 Obama campaign.
Obama's social team has its roots in Howard Dean's 2004 presidential run. Former Dean staffers founded the consultancy Blue State Digital, which gained fame after it got hired by the Obama campaign. Obama's digital team, composed of about 100 employees in 2008, grew to almost 300 working on the re-election. By 2012, social media was weaponized as a political tool to both get out the vote or build support for specific positions and policies.
Blue State Digital founder and CEO Joe Rospars stayed with the company to pursue other projects, but others, including Phillips and Obama for America staffers such as videographer Arun Chaudhary, joined the administration. They formed the New Media division, and in the months that followed helped launch the White House's official presence across the internet. Phillips now works in the State Department, and Chaudhary is filming for the Bernie Sanders campaign.
In 2008, these campaigners-turned-government workers were pioneering new forms of communication for the White House. "A campaign is something that you build from scratch. We had to invent a budget, team structure, names and titles," Rospars said. "Going into government, you aren't starting something from scratch, you're inheriting something that's quite old."
The Obama administration inherited a static website, WhiteHouse.net, and created something a little more flashy: WhiteHouse.gov. Now, instead of simply posting text from the briefing room, they rick-rolled someone on Twitter:
The rooms where it happens is inside the Eisenhower Executive Office Building. While once the staffers were nestled within the Office of Communications, the team now convenes in the Office of Digital Strategy — a room that seems like it was taken directly out of Google's headquarters. With lime green walls, large Mac monitors and whiteboards, it stands apart from the other archaic offices.
As new social tools emerged, the Obama administration made it a priority to figure them out and use them fast. For instance, a few members of Medium, a blogging site, met with the White House's Office of Digital Strategy in September 2014. One month later, the White House joined Medium and published a speech on millennials and technology. Three months later, Obama broke tradition by releasing the State of the Union address there even before the press had access to it.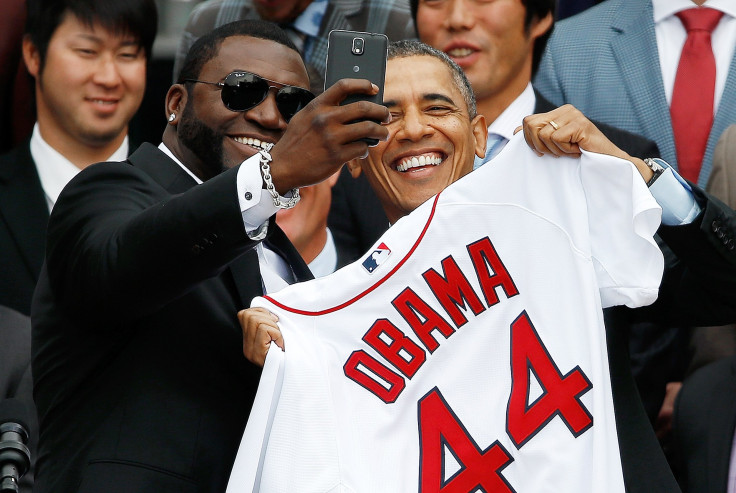 Obama went all in online. His team GIF-fied him. He snapped selfies with a selfie stick. He took a part in his own meme, "Thanks, Obama." "I remember before the State of the Union, he had a picture of his outfit with his shoes and his socks. He's putting himself out there, with Snapchat and GIFs. He took risks," said Ximena Hartsock, co-founder of Phone2Action, a civic engagement startup that utilizes the White House's "We The People" tool for online petitions.
And the world watched. "You kind of put yourself on the line because you're so public and transparent about it. You know exactly what they're doing because they're on Instagram, they're on Twitter," said Mafara Hobson, director of communications at Phone2Action. "You can imply that you're doing something, and people are definitely going to hold you accountable."
Others, however, are more critical of the president's time spent creating videos for social media. "Y'all dancing around while the country is falling.... #weallfalldown," Instagram user ginaleekainz commented on a video of Obama and the first lady dancing with "Star Wars" characters on May 4.
It isn't just Obama saying "yes" to social; it's become a way of life for both parties because that's where the voters are. "The social platforms that Speaker Ryan's on — frankly that all members of governments are on — should be transparent and accessible," said Caleb Smith, digital communications director for House Speaker Paul Ryan, R-Wis. "People are on Facebook. People are on Twitter. They're on Instagram, and we want to be able to educate and provide opportunity to give feedback."
To be sure, the next president will inherit the social accounts of the POTUS, but whoever is elected in the fall will bring their own, powerful megaphone. The likely Republican nominee, Donald Trump, now has 8.55 million followers; Democratic front-runner Hillary Clinton has 6.47 followers at last count, and Sanders has 2.37 million (and another 2.04 million on his Senate account).
And so, the question becomes when the next administration takes office, will they even bother? (If Clinton were to take the office, will she take on @POTUS and her husband Bill start using @FLOTUS?)
The accounts are federal property. Still, not every transition of the White House and in other governments overseas has gone smoothly. The transition from Bill Clinton to George W. Bush in 2001 was marred by damage and theft from the outgoing administration. For instance, 62 computer keyboards had to be replaced, with many missing the "W" key.
Recently, the former president of Argentina, Christina Fernandez de Kirchner, refused to hand over the login information for the Twitter account @CasaRosadaAR to her successor Mauricio Macri, notes Twiplomacy, a site dedicated to researching how governments use social media. Portuguese President Marcelo Rebelo de Sousa stopped using the official account @Presidencia when he took office because he "is not a fan of social media." And the French government swapped accounts, from @Matignon to @GouvernementFR, on April 1, 2014.
Like the French, Trump could choose to replace @POTUS or @WhiteHouse or just take them offline. Even though @WhiteHouse does have 10.4 million followers while @realDonaldTrump has 8.55 million.
It comes down to the individual. For the recent transition of the House speakers, there was no need to exchange passwords since the social accounts are personal, but Ryan did take on several staffers from predecessor John Boehner's digital team. "Digital is here to stay," Smith said. "It's where people are spending their time, and we have a responsibility as members of government to educate."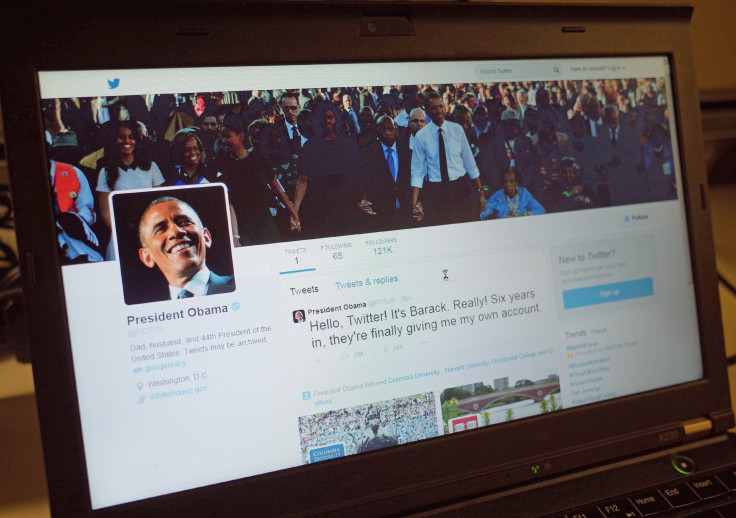 No campaign has publicly said whether it will take over existing White House accounts or create new ones. Several former Obama campaign staffers said they see a future for them. "I hope @POTUS, @WhiteHouse accounts follow in the step in what has been incredibly good work of just reaching people where they are and having fun with it," Olin said.
The tech and media companies are willing to help. "We have not helped with the transition of any accounts yet, nor have really begun to look into what that process will require, but will be ready and willing to assist with the transition for whomever the next president is," Matt Higginson, head of politics and government affairs at Medium, wrote in an email.
Simultaneous with the transition to the new president, the outgoing administration along with the National Archives and Records Administration will be tasked with archiving Obama's digital legacy. Indeed, for the president, Snapchat is not ephemeral. For every video of Obama, the archives host the raw footage, the finished products and a guide to process that got there.
That archiving process was created in tandem with the New Media turned Digital Strategy department, recalled Chaudhary, Obama's former videographer who now works for the Sanders campaign. "They were chasing me around for months and finally cornered me: 'We have to talk about this stuff. It's not only the law, but to benefit future generations,'" he said.
© Copyright IBTimes 2023. All rights reserved.