Occupy DC: Defiant Protesters Ignore Police [PICTURES]
Occupy DC protesters in two Washington parks remained defiant on Tuesday, as police quietly tried to enforce a no-camping ban.
No arrests and no evictions have been reported since the deadline to move out of McPherson Park and Freedom Plaza passed Monday at noon. Demonstrators protesting against corporate greed and the state of the economy had been camping out in the area for about two months.
The scene was nothing like what occurred in Oakland over the weekend, when protestors broke into City Hall, allegedly scrawled graffiti on walls, burned an American flag and threw bottles as cops sprayed tear gas. More than 400 people were arrested.
At Occupy DC, demonstrators remained in their tents overnight despite the deadline set by the U.S. National Park Service, even building a large Tent of Dreams to sleep inside in defiance.
Click through the slideshow above to see pictures from the Occupy DC protest Monday. Pictures from the violent Occupy Oakland protest over the weekend can be seen here.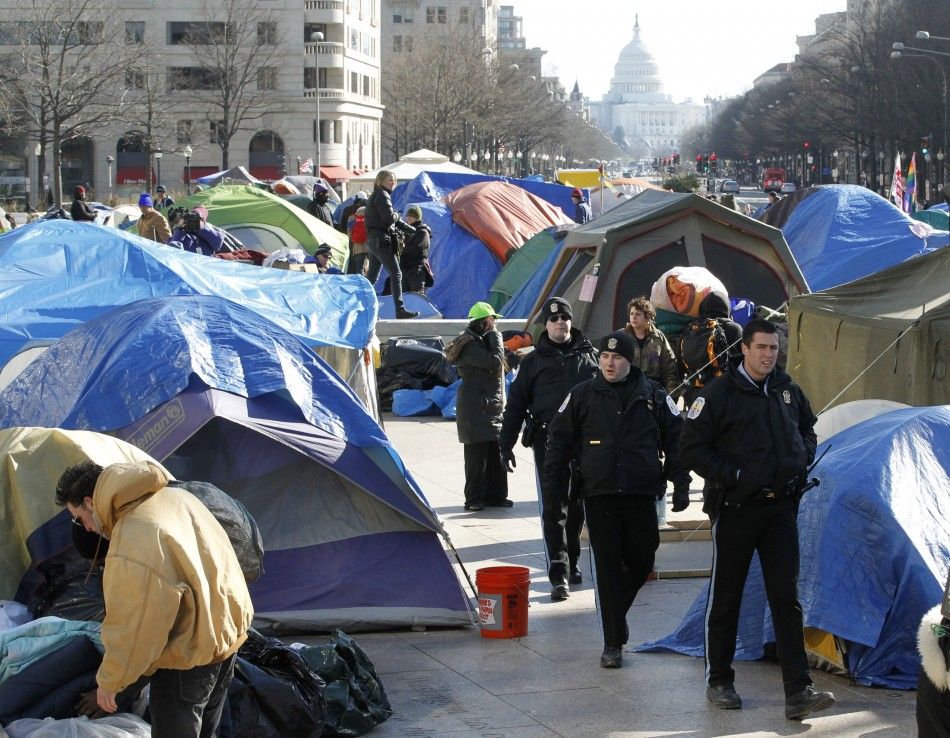 © Copyright IBTimes 2023. All rights reserved.