Officer Darren Wilson GoFundMe: Donations Halted As Organizers Sort Out Legal Questions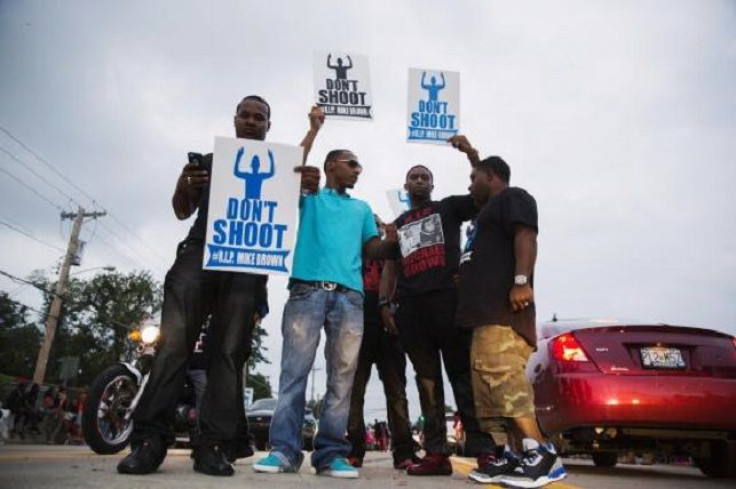 How does an anonymous teenager end up with hundreds of thousands of dollars from total strangers collected on behalf of someone she's never met and has no idea how to contact? Welcome to the curious world of GoFundMe.
After collecting nearly a half-million dollars for Darren Wilson, the Ferguson, Missouri, police officer who shot and killed Mike Brown last month, organizers stopped taking donations on their GoFundMe page during the weekend. The campaign was initially started by an anonymous user shortly after the shooter was identified as Wilson, but the effort has been under the care of a local nonprofit called Shield of Hope since mid-August. The nonprofit's abrupt halt of the campaign raised concerns -- and suspicions -- among some donors who had supported it.
Reached by phone Tuesday, Shield of Hope spokesman Jeff Roorda said the campaign, which seeks funds for a possible legal defense for Wilson, was temporarily put on hold while organizers seek advice from tax accountants on how to proceed. "We want to make sure we're doing everything legally," Roorda said. "The question that's come up is whether a legal defense is an allowable charitable expenditure, so we just shut off any more collections until we can get an answer from the tax guys on that."
Shield of Hope was registered as a 501(c)(3) nonprofit in 2011. As International Business Times reported last week, part of its mission statement is to provide emergency funds to police officers in need. However, the Internal Revenue Service has a litany of rules restricting how charities may dispense emergency funds and what those funds may be used for. Roorda, who also serves in the Missouri House of Representatives, said if it turns out the funds can't be used for Wilson's legal defense through Shield of Hope, a separate legal defense fund will be set up and the funds will be transferred.
Regardless of what happens, it's safe to say no one involved with the campaign expected to be dealing with that much cash. Roorda said the original "Support Officer Darren Wilson" GoFundMe page was launched by a local teenager who started it as a small "altruistic endeavor." But when the funds -- in addition to unwanted media attention -- started to grow beyond her control, she contacted Shield of Hope asking the group to take over the fundraising effort.
The problem is, GoFundMe doesn't allow campaigns to change owners, so a second campaign was initiated under the care of Shield of Hope. As of this week, the combined campaigns have raised more than $432,000, more than half of which is still under the care of the teenager, who, Roorda said, does not want her name released to the press because of safety fears. Roorda said she is in over her head and is still seeking a way to legally get the funds she raised to Shield of Hope. "She thought she was going to raise a few hundred dollars, not a few hundred thousand," Roorda said.
Wilson at this time has not been charged with a crime. He is on paid administrative leave, press reports indicate.
GoFundMe, meanwhile, continues to take heat from both sides. Last week, Brown supporters, furious about the financial support for Wilson, started a boycott against the crowdfunding site, accusing it of "collecting reward money for a lynching." When the campaign was halted, some of Wilson's supporters accused GoFundMe of caving to outside pressure. "It is my God-given right to give money to whoever I damn well please," one Facebook user wrote.
In an unusual move Sunday, GoFundMe released a lengthy statement attempting to "reduce the spread of misinformation" regarding the Wilson campaign. In it, GoFundMe spokeswoman Kelsea Little said GoFundMe had nothing to do with halting the Wilson campaign. She also reaffirmed the site's stance the campaign does not violate GoFundMe's policy prohibiting campaign creators from using GoFundMe to spread hate or intolerance. Although numerous racially charged comments were left on the campaign page, Little said, "GoFundMe cannot penalize campaign organizers by removing a campaign simply because unwanted comments were posted by others."
Read GoFundMe's full statement here.
Got a news tip? Email me. Follow me on Twitter @christopherzara.
© Copyright IBTimes 2023. All rights reserved.