Darren Wilson Ferguson Support Swells: Facebook, GoFundMe, T-Shirts For Cop Who Shot Mike Brown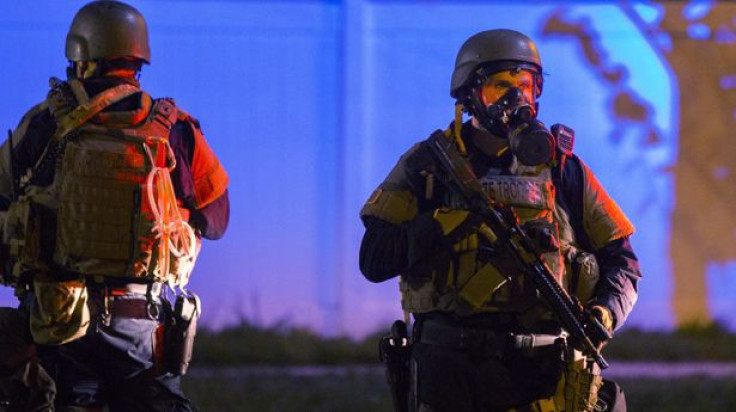 Social media has factored heavily into the events of Ferguson, Missouri. For instance, had it not been for a fervent hashtag campaign that sprang up 10 days ago, the rest of the world may never have heard of Mike Brown, the unarmed black teenager who was fatally shot by police on August 9. And it's Twitter and Facebook where news consumers have been turning for updates on the looting and protests that followed the shooting, as local police in the St. Louis suburb have made willful attempts to suppress journalists covering the chaos.
But social media is a multi-sided coin, and it isn't just the shooting victim who is winning online support. Darren Wilson, the officer identified by Ferguson police on Friday as the man who pulled the trigger, has his share of devotees as well, and just like supporters of Mike Brown, they're turning to Facebook, Twitter and crowdfunding efforts to make their voices heard.
As of Tuesday afternoon, the Facebook page "Support Darren Wilson" had more than 30,000 fans, many of whom are presumably fellow law enforcement officers, or "LEOs." The page's anonymous administrator has also linked to a crowdfunding campaign on GoFundMe, which by Wednesday had raised more than $75,000.
Here's how the campaign is described:
"We stand behind Officer Darren Wilson and his family during this trying time in their lives. All proceeds will be sent directly to Darren Wilson and his family for any financial needs they may have including legal fees."
Besides donating to the page, those looking to show their support can also order a Darren Wilson T-shirt on the website Teespring.com. The shirts are emblazoned with an image of a police badge along with the phrase, "Officer Darren Wilson, I Stand by You." The date of the shooting is printed on the bottom of the image. The campaign's creators say all proceeds will go directly to Wilson and his family. So far, 58 shirts have been sold.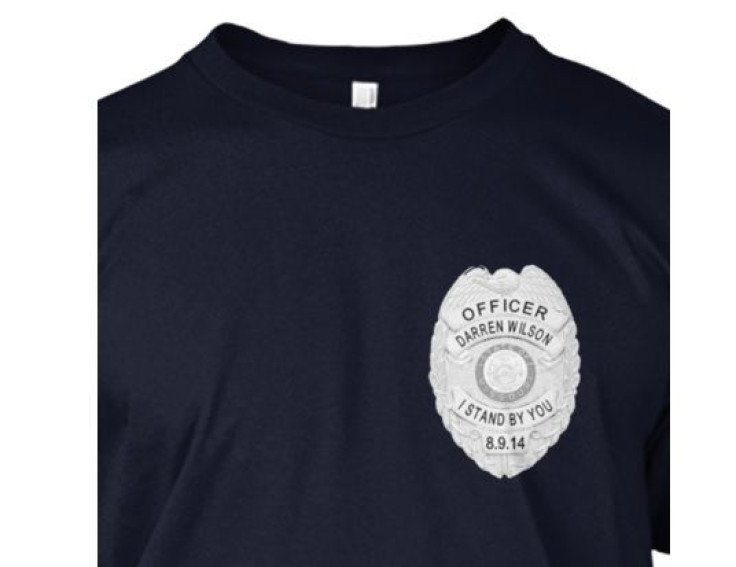 Another Facebook page, "Ferguson Scanner Updates," was also rapidly growing on Tuesday afternoon, with more than 35,000 likes. The page, which purports to share live updates from local police and EMS scanners, appears to be attracting a mostly pro-police user base.
At the very least, the pro-Wilson and pro-police campaigns offer a counter-narrative to the one being played out on Twitter, where the much of the discussion involves calling for Wilson to be arrested and condemning the military-style tactics of the local police.
But in the end, it's supporters of Mike Brown and the citizens of Ferguson who are conducting the most successful online campaigns. A GoFundMe campaign called the "Michael Brown Memorial Fund" has raised more than $83,000 in five days, and a Fundly campaign to raise money to help feed children in Ferguson has raised more than $74,000. You don't have to pick sides to pitch in.
Got a news tip? Email me. Follow me on Twitter @christopherzara.
© Copyright IBTimes 2023. All rights reserved.