Ohio Teacher Jailed For Showing Movie About Sex, Violence And Death To High School Students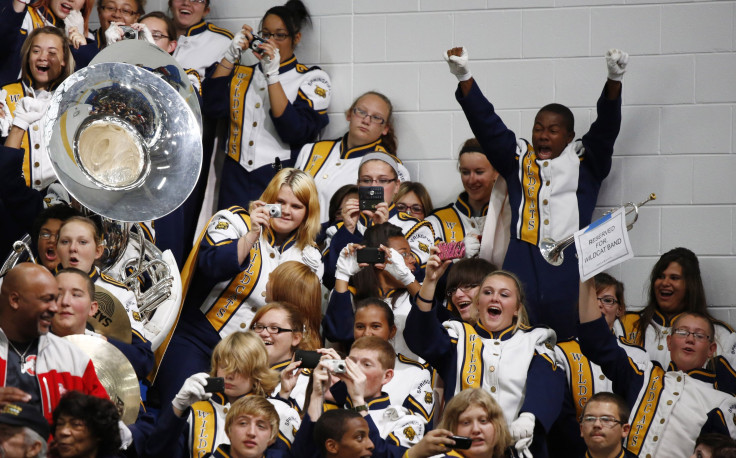 A substitute teacher in Ohio was found guilty, and jailed for 90 days, for showing a movie with graphic sex and violence to a high-school class. The teacher, who claimed that she had not seen the film before showing it to the class, in 2013, apologized in court for her decision as the court found her guilty of disseminating harmful matter to juveniles.
Sheila Kearns, 58, was charged in January of four felony counts, The Associated Press reported, for showing a movie called "The ABCs of Death," which consists of 26 chapters, each of them showing a grisly form of death representing a letter from the alphabet. Kearns, who was earlier placed on a three-year probation by a judge, had reportedly shown the movie for five periods of the class, and prosecutors argued that she ought to have realized the movie was inappropriate in subsequent screenings, if not the first one.
"This is what happens when you put a teacher in a class that she cannot teach," Common Pleas Judge Charles A. Schneider said, before announcing her jail term, according to the Columbus Dispatch, adding: "They put a permanent substitute in a high-school Spanish class who can't speak Spanish at all. Here we are, with the Columbus public schools telling us what wonderful things (they) are doing."
A district spokesperson said, according to the Columbus Dispatch, that the East High School, in Columbus, "was unable to find anyone who could teach the language at that time," because foreign-language substitute teachers are scarce.
Schneider reportedly said that he was "shocked and disappointed" that more parents did not let their children testify in the case after only two of the students who had watched the movie in the classroom testified at the trial.
Kearns, who apologized during Wednesday's hearing, said, according to the Columbus Dispatch: "I do love children," adding: "I am sorry. I should have watched the movie."
© Copyright IBTimes 2023. All rights reserved.