Ohio Teacher Facebook Rant: David Spondike Suspended After Going On Racially Charged Facebook Tirade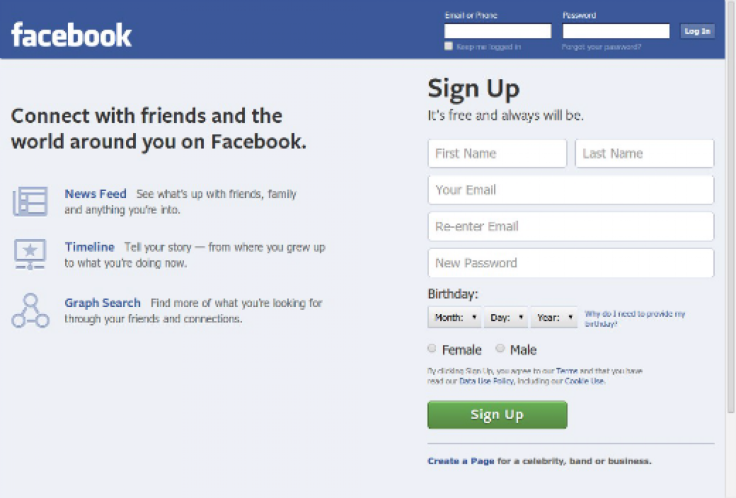 A teacher in Ohio landed in hot water after he posted a series of racially charged rants on his Facebook page, Ohio.com reports.
David Spondike, 51, is a music teacher at Firestone High School in Akron. According to Superintendent David W. James, Spondike went online to vent after he spotted a teenager exposing himself and urinating in front of young trick-or-treaters near his house on Sunday night.
"I don't mind if you come from the ghetto to trick or treat," the initial post read. "But when you whip out your teeny d**** and p*** on the telephone pole in front of my front yard and a bunch of preschoolers and toddlers, you can take your n*****-ass back where it came from. I don't have anything against anyone of color, but n*****s, stay out."
Spondike then added that he "welcomes people who come from dangerous neighborhoods to mine, so their children can safely trick or treat. I feel sorry that they feel they need to do so, but they have been coming here for years."
However, Spondike said he had no patience for people that act inappropriately in his neighborhood. "Your [sic] are a CRIMINAL and are not welcome in my neighborhood and you should not be welcome in your own! THAT IS WHY YOU HAVE COME TO MINE TO TRICK OR TREAT. Do not treat my neighborhood like you do your own. I HAVE THE RIGHT NOT TO BE LIKE YOU."
According to Ohio.com, Spondike then went back and forth with other Facebook in an effort to explain his tirade. "Racism is racism and to allow one race to use [a] word and not another IS racist," he wrote. "What I said was absolutely NOT racist by any stretch of the imagination."
"If you want to go after racists, go after racists," Spondike wrote in another post. "If you want to be a language policeman, I suggest you find yourself in a George Orwell novel. When I try to get the teenagers in my school to stop using the word [racial slur], I only get laughed at."
School officials were quick to distance themselves from Spondike and his comment. "His comments were unprofessional and unbecoming a teacher," the superitendent said in a written statement. "Regardless of whether he was on his own time and own account doing this, he is a teacher; and his actions influence children. This is serious."
Spondike has been placed on paid leave while the school conducts an internal investigation.
According to Ohio.com, this isn't the first time Spondike has been in trouble for his behavior. In 2001, he spat on the floor in anger when a student fell asleep in his class. In 2000, he swore and threw a chair in anger in a classroom. In 2007, he was investigated for trying to discipline a Goodyear Middle School student by pinning him against a wall. He was cleared of any wrongdoing for that incident.
© Copyright IBTimes 2023. All rights reserved.
FOLLOW MORE IBT NEWS ON THE BELOW CHANNELS