Ole Miss Noose Incident: James Meredith Criticizes Mississippi Authorities After Feds Indict Graeme Phillip Harris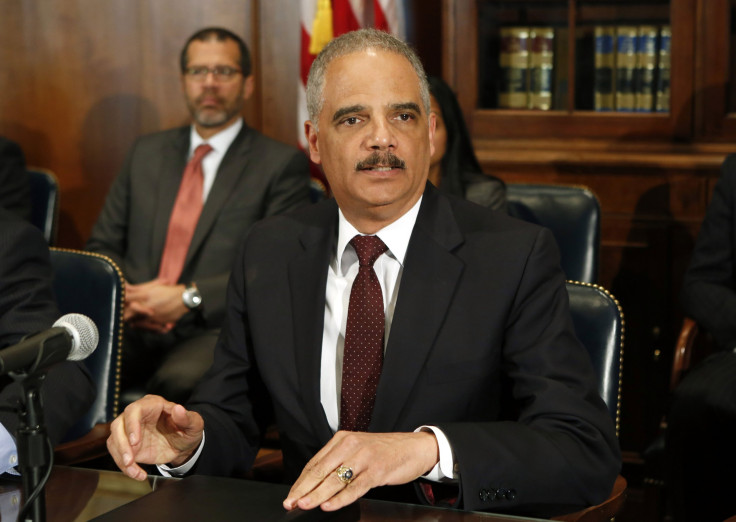 Noted civil rights activist James Meredith criticized Mississippi officials Friday for waiting for federal authorities to indict Graeme Phillip Harris, the former University of Mississippi student who left a noose on a campus statue of Meredith last year. Harris faces charges of using a threat of force to intimidate African-American students and conspiracy to violate civil rights, the U.S. Department of Justice announced Friday.
Meredith, now 81, became the first African-American student to attend Ole Miss in 1962. At the time, federal agents were needed to escort Meredith past crowds who opposed the school's integration. Meredith spoke out against the lack of state charges against Harris on Friday, months after district attorneys declined to indict Harris because no damage was done to the statue, the Associated Press reported.
"What it is saying is that the only possible justice for a black in the state of Mississippi is the federal government. And if there's anything that we don't need it's that being our only means of expecting justice," Meredith told the AP. "I think Mississippi is better than that. If it's not better than that, it should be made better than that."
Federal authorities allege Harris was one of three Ole Miss students and Sigma Phi Epsilon fraternity members who left a noose and an old Georgia state flag that bore the Confederate insignia on a statue of Meredith in February 2014. Of the three, only Harris has been identified, the Washington Post reported.
The incident led Ole Miss students to hold an anti-racism rally. Sigma Phi Epsilon opted at the time to close its Ole Miss branch, CBS News reported. Harris no longer attends the University of Mississippi.
U.S. Attorney General Eric Holder condemned the noose incident in a statement Friday related to Harris' indictment. "This shameful and ignorant act is an insult to all Americans and a violation of our most strongly-held values," the AP quoted Holder as saying. "No one should ever be made to feel threatened or intimidated because of what they look like or who they are."
© Copyright IBTimes 2023. All rights reserved.