Olympics 2012: USOC Sponsors Crucial For Athletic Success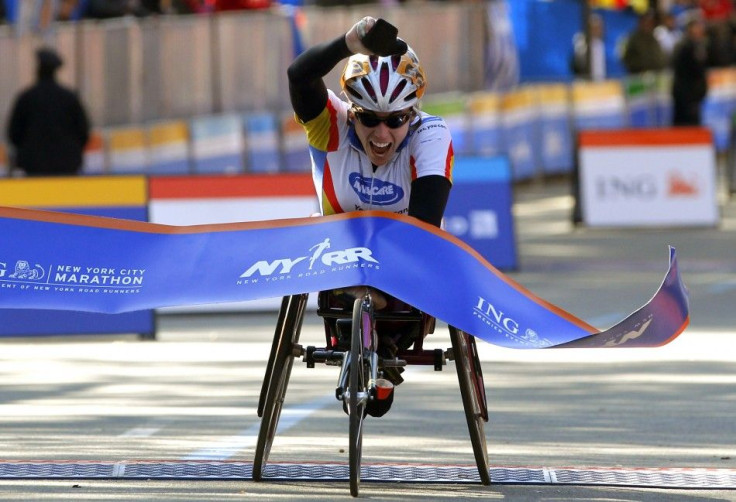 Miami Heat guard Dwyane Wade created a stir last week when he told ESPN that NBA players should be compensated for playing in the 2012 Olympic Games in London.
Wade, who is making more than $15 million this season, said players deserve a paycheck for their commitment to the games.
It's a lot of things you do for the Olympics -- a lot of jerseys you sell, Wade told ESPN. We play the whole summer. I do think guys should be compensated. Just like I think college players should be compensated as well. Unfortunately, it's not there. But I think it should be something, you know, there for it.
Wade would later back off his comments, but the All-Star guard brought an interesting issue to light. The United States Olympic Committee does pay athletes for medaling at the games -- $25,000 for gold, $15,000 for silve, and $10,000 for bronze. The USOC, however, does not pay its athletes to participate as do some countries, nor does it receive federal funding.
The USOC instead relies on sponsors such as Visa, McDonald's and Citi to fund its athletic programs. In the past it has highlighted this fact through the motto, America doesn't send athletes to the Olympics, Americans do.
Athletes such as Wade and Boston Celtics guard Ray Allen might be upset about the lack of pay from the USOC, while others are appreciative that at least their training costs are being covered.
It's crucial for us to have this kind of support, said Sanya Richards-Ross, a 2004 and 2008 gold medalist in track and field, at Citi's Every Step of the Way event. You have to go to an orthopedic surgeon every now and then. You got to have the best physicians and eat the right foods. You cannot be the best in the world if you have to have a second job. To have this financial support from Citi is very important for us to be the No. 1 team in the world.
Citi's Every Step of the Way program includes a $500,000 donation to a fund that the Team Citi athletes are competing for. The program is meant to get fans involved through social media and link up to their favorite athletes ahead of the Olympics.
The mission is very simple for this program -- to benefit our sports programs that support future Olympic and Paralympic athletes, Citi CEO Vikram Pandit said. It is a program that invests in the future of America's best athletes and gives every American the chance to support Team USA.
Team Citi includes 13 current and former athletes in a wide variety of Olympic supports. Each athlete represents a specific charity, and fans will get to choose where their Thank You points are designated. The more Thank You points an athlete gets, the more money that athlete's charity gets out of the initial $500,000.
The chance to get a significant chunk out of that hefty donation is important to athletes like Amanda McGrory. The four-time Paralympics medalist recalled that wheelchair sports helped her get out of her funk when she found out she was paralyzed at five years old, but that the equipment was quite expensive.
She says her first racing wheelchair cost her family $3,000, which not all families can afford. But through major organizations such as Citi and charities such as the Great Lakes Adaptive Sports Association, more and more young paralyzed athletes can get the equipment they need.
These programs help to provide equipment; help to provide coaching; help cover travel expenses, McGrory said. In addition (they) give kids that team of support and that community they might not be able to get anywhere else.
Those comments come in stark contrast to those made by a few NBA stars. While McGrory and others are ecstatic about potentially earning money for charities of their choosing, others are complaining about not being paid for a few weeks of sacrifice while representing their country.
For some, support on the way to competing in the Olympics is enough.
Support is huge to get you through the tough times, said Christie Rampone, the captain of the U.S. women's soccer team. You couldn't do it without support from Citi and your fans, which is why being on this team has been exceptional.
© Copyright IBTimes 2023. All rights reserved.