OPEC Crude Oil Production Rises To 31.75 Million Barrels Per Day In May, Iranian Output Decreases: Survey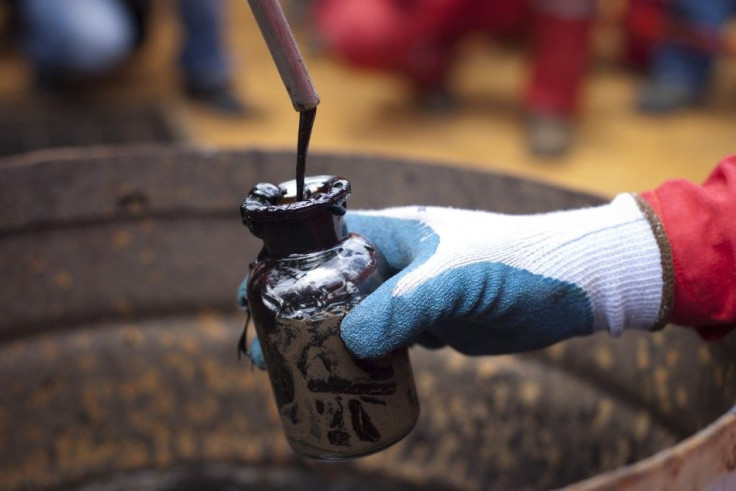 Crude oil production from the Organization of the Petroleum Exporting Countries (OPEC) rose 40,000 barrels per day (b/d) to 31.75 million in May, a new survey has shown.
The survey, conducted by Platts, a global provider of energy, petrochemicals and metals information, revealed that the May production marked a rise from April's output level of 31.71 million b/d. It was the highest level since October 2008 when OPEC volumes averaged 32.26 million b/d.
The number that really matters is the jump from January to May this year, which shows that OPEC output rose from 30.87 million b/d in January to 31.75 million b/d last month, said John Kingston, Platts global director of news.
This has occurred even as Iranian supplies were being squeezed by a drop in the number of customers willing to take its oil. We can now assume OPEC members at least will discuss at their upcoming meeting a possible paring of production. This scenario was almost impossible to fathom just a few months ago, as OPEC continues to surprise the world with its ability to put oil on to the market.
The increase in output that totaled 150,000 b/d from Saudi Arabia, Kuwait and Libya more than offset declines that totaled 110,000 b/d from Angola, Iran, Iraq, Nigeria and the United Arab Emirates (UAE).
The survey showed that Iranian output was 3.25 million b/d in May, down from 3.28 million b/d in April.
Reportedly, Iran's crude exports to Europe have fallen ahead of a European Union ban on Iranian crude imports set to come into full effect on July 1. On top of that, banking restrictions, already in place, have made it difficult for some refiners to process payments to the National Iranian Oil Company, and as a result, they've started to switch to alternative grades.
Iranian crude exports to Asia also are under pressure ahead of the imposition of new U.S. sanctions June 28. Those restrictions will bar the U.S. banks from countries that do not trim down their imports of Iranian oil. So far, Japan is the only non-European country that has won immunity from the U.S. sanctions after agreeing to lower its intake of Iranian oil.
Iran has been surpassed by Iraq as OPEC's second biggest exporter. Iraq has reportedly been ramping up its output as a result of the development work being undertaken by foreign oil companies in its southern oil fields.
According to the survey, Saudi Arabia, OPEC's largest exporter, increased its output from 50,000 b/d to 10 million b/d in May. However, with oil prices having fallen sharply in recent weeks - from $128.40 per barrel for North Sea Brent crude futures on March 1 to $90 on June 8 - many in the industry are wondering how long Riyadh will maintain production at this elevated level.
Earlier this week, Algerian oil minister Youcef Yousfi said that OPEC should cut production if it emerged that output was exceeding the official ceiling of 30 million b/d. On the other hand, Iranian oil minister Rostam Ghasemi said that he would insist that OPEC maintain the current ceiling.
The latest Platts survey showed that OPEC production exceed its established ceiling by 1.75 million b/d in May, excluding individual country quotas.
© Copyright IBTimes 2023. All rights reserved.