OPINION: Leave Casey Anthony Alone!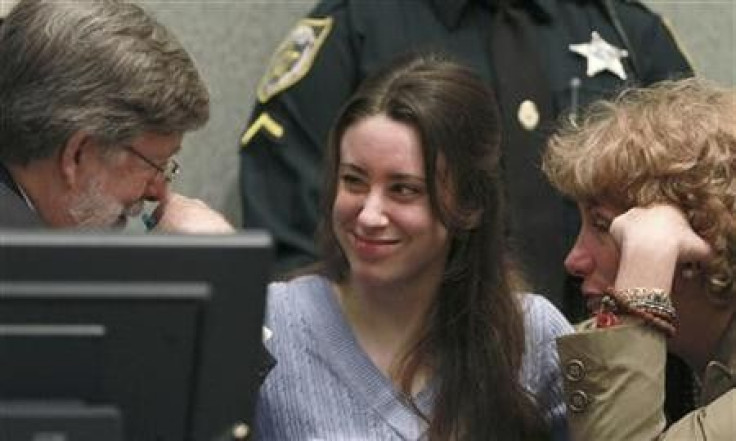 Finally Casey Anthony will be released from the prison after a traumatic trial that she had undergone on charges of killing her innocent two-year-old child Caylee, an unusual case that has drawn the attention and outrage from the public.
Orange County jail spokesman Allen Moore, for one, says: Due to the high-profile nature of this case and intense, emotional interest by the public, appropriate measures will be taken to release the individual into the community in such a manner so as to preserve the safety of the individual and public.
A jury acquitted Anthony last week of murdering her 2-year-old daughter, but she is facing equally criminalized community outside the prison, reminding the ancient Cow Boy days when emotional retort with gunfire ruled the roost to meet justice. Eye for an eye is fast returning to society which is overwhelmingly dominated by social networking sites like Twitter and FaceBook.
Are we witnessing the emergence of an alternative code of justice?
One Web site has already surfaced titled I Hate Casey Anthony showing her picture with a bull's eye fixed on it, carrying the caption: Hey, Casey, I'd watch out if I were you, just sayin'.
Daggers are being drawn all over the county targeting Casey Anthony. The legal community and police officials are aghast at the turn of the events with the power of Twitter and FaceBook reaching out to millions spreading the hatred against the alleged child-murderer.
She needs to lay as low as possible until the next big scandal or trial, suggests Mark Geragos, a Los Angeles lawyer who has represented Michael Jackson. Even the astonishing murder of 8-year-old Jewish boy who had lost his way and fell victim to a psychic's hallucination in New York did not wean away the focus from Casey Anthony case.
It's not time to celebrate the release for Casey Anthony either. Orange County Sheriff Jerry Demings has already washed off his hands saying she's like every other resident or citizen here... We're not going to be her personal security. Her attorneys will make appropriate decisions or prepare for her own security after that.
Moreover, she will not get the kind of protection that a millionaire would have had in a similar situation. With no money in hand, Casey Anthony is doomed to face the wrath of society even if she is forced to live incognito.
What happens otherwise? Will she become another victim of public outrage? Are we, the so-called civilized society want her dead the way her daughter was murdered?
She is a typical dream-chaser like many of us but failed to balance her acts. Death is not the answer. Let Casey Anthony be alone to correct herself, if she is NOT innocent. Her case should remain a lesson to society, but not her death.
© Copyright IBTimes 2022. All rights reserved.
FOLLOW MORE IBT NEWS ON THE BELOW CHANNELS