Oprah Winfrey's Harpo Studios, Willis Tower Targeted In 2009 Terrorist Bomb Plot, Report Says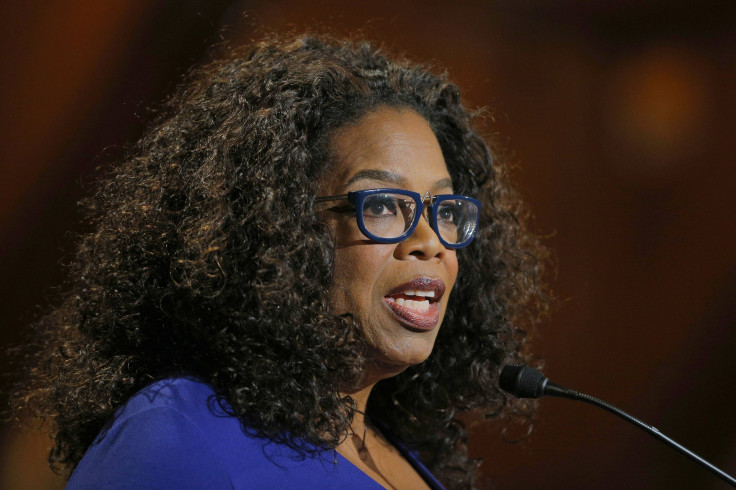 Terrorists targeted Oprah Winfrey's Chicago television studio and the Willis Tower in a 2009 truck-bomb plot, a report said Monday. Two conspirators are currently in custody in state prisons for unrelated charges, but neither has been charged with federal crimes in the alleged bomb plot.
Emad Karakrah and Hector Pedroza Huerta were part of an El Paso, Texas, group that allegedly planned to use a "U-Haul-style trailer" and a "step-van" to deliver C-4 explosives and a volatile mixture called Tannerite to the targeted buildings, according to the conservative watchdog group Judicial Watch. The alleged conspirators were angry about U.S. military intervention in the Middle East, anonymous law enforcement sources said. Federal officials and state police allegedly stopped the conspirators before they could arrive in Chicago.
Winfrey's Chicago studios were selected due to her celebrity status, the sources said. The Willis Tower, formerly known as the Sears Tower, was targeted due to its status as one of the world's tallest buildings.
Karakrah is being held at Cook County Jail for allegedly driving through the streets of Chicago with an Islamic State group flag attached to his car and threatening to bomb pursuing officers. Police said Karakrah faces multiple charges, including felony counts of disorderly conduct and aggravated fleeing, WMAQ, Chicago, reported. Huerta, a noncitizen, is in custody at an El Paso jail on a variety of charges, including illegal re-entry into the United States.
"The Oprah Winfrey Show" was recorded at Winfrey's Harpo Studios until the talk show ended its run in 2011. Winfrey has yet to publicly address the alleged 2009 terrorist plot.
Winfrey sold Harpo Studios to developer Sterling Bay for $32 million last March. "We have entered into a purchasing agreement with Sterling Bay for the four-building Harpo Studios campus in Chicago's West Loop," a spokeswoman said at the time. "The property will be leased back to Harpo for two years and the studio will continue to produce programming for OWN."
© Copyright IBTimes 2023. All rights reserved.