Oprah Winfrey Criticizes Donald Sterling For 'Plantation Mentality'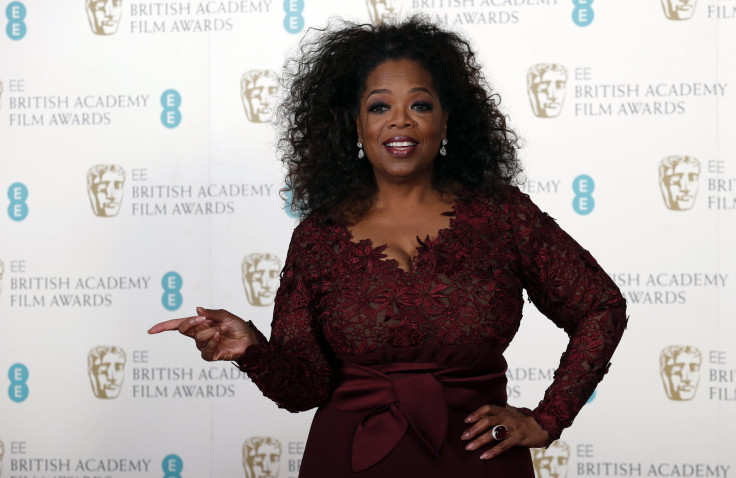 Oprah Winfrey pulled no punches Tuesday when asked to comment on Clippers owner Donald Sterling's incendiary and racist comments, which came to light earlier this week.
During an appearance on "CBS This Morning," the 60-year-old queen of daytime television said Sterling's rant, in which he told his alleged mistress not to bring black people to Clippers games or post photos of herself with black people on Instagram, "feels like a plantation mentality."
"It just doesn't fit," Winfrey told Gayle King. "I'm waiting to see what they're going to do. Because something has to be done."
Winfrey stopped by the "CBS This Morning" studio along with Starbucks CEO Howard Schultz to talk about Winfrey's new chai tea for the coffee chain.
Winfrey repeated her comments on Tuesday to TMZ outside the "CBS This Morning" studio, telling a TMZ cameraman who stopped and questioned her on the street, "We're off the plantation. The plantation days are over."
The cameraman also asked Winfrey if she would consider buying the Los Angeles Clippers should Sterling sell the team, to which she replied she would not.
Winfrey's admonishments came before NBA Commissioner Adam Silver announced that Sterling was banned for life from future Clippers games and slapped the owner with a $2.5 million fine. The decision aired three days after TMZ posted audio from a phone call between the Clippers owner and his girlfriend, Vanessa Stiviano.
"It bothers me a lot that you want to broadcast that you're associating with black people," Sterling allegedly told Stiviano. "I'm just saying, in your … Instagrams, you don't have to have yourself with, walking with black people."
Sterling's comments drew the ire of basketball fans, NBA players and even President Obama, among others.
"The NBA's a league that is beloved by fans all across the country and it's got an awful lot of African-American players and is steeped in African-American culture," the president said. "I suspect the NBA is going to be deeply concerned in resolving this. …The United States continues to wrestles with a legacy of race, slavery and segregation. That's still there, the vestiges of discrimination."
© Copyright IBTimes 2023. All rights reserved.