Oreo-Maker Mondelez To Add CBD Snacks To Product Line
Mondelez International, one of the world's largest confectionaries and the maker of Cadbury, Chips Ahoy! and Oreo, said it's considering adding CBD (cannabidiol) to new snacks it plans to develop.
CBD is a phytocannabinoid derived from marijuana and hemp plants and is non-psychoactive, meaning it doesn't cause the high associated with imbibing cannabis. A high is caused by another chemical compound called THC or tetrahydrocannabinol. CBD is better known for its health benefits such as easing pain and managing anxiety.
"Yes, we're getting ready, but we obviously want to stay within what is legal and play it the right way," said CEO Dirk Van de Put on CNBC's "Squawk on the Street."
Van de Put, however, said CBD might not be a fit for the company's existing family brands. This being the case, Mondelez plans to add CBD to other products or even develop new product lines for CBD.
"Our view on it is that we have a number of family brands, Oreos would be an example, so we feel a bit hesitant doing anything with CBD in family brands. But we have other brands and new brands we can do," he said.
Van de Put predicted CBD will hit the mainstream food market in the "not-so-far future."
And there is a case for using CBD, said Van de Put.
"We've ... been looking at what are the claimed benefits from CBD. We're getting ready," he said.
Mondelez's product portfolio includes Chips Ahoy!, Oreo, Ritz, TUC, Triscuit, Milka, Côte d'Or, Toblerone, Cadbury, Freia, Marabou, Dentyne, Chiclets, Halls and Tang powdered beverages.
Large food and beverage firms like Mondelez and The Coca-Cola Company are being held back from producing CBD-infused food and drinks by federal regulators.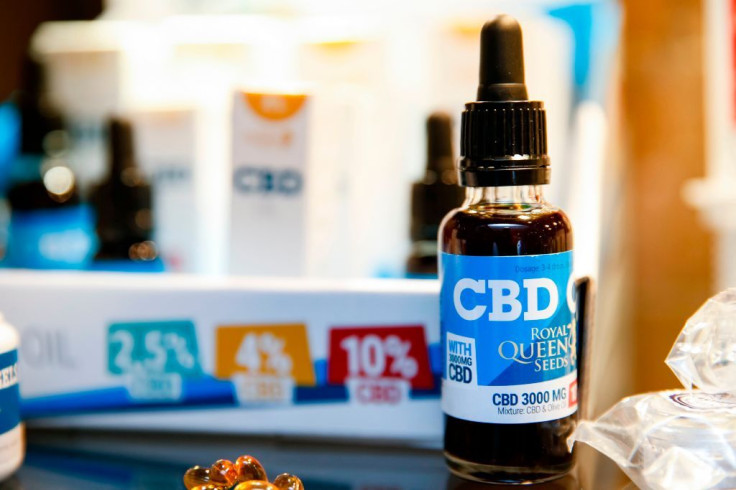 The U.S. Food and Drug Administration (FDA) still prohibits adding CBD to food or beverages. In response to pressure from Congress, however, the FDA has set its first date for public hearings on the matter for May 31.
"The space is not clear," said Van de Put. "It's a bit clearer in non-food products. In food products, I'm hoping that the FDA will bring some clarity in the coming months."
The federal government in December 2018 legalized most products containing CBD when the Farm Bill was signed into law. Since then, retailers such as Walgreens and CVS have started selling a limited number of CBD topicals such as lotions and creams.
© Copyright IBTimes 2023. All rights reserved.
FOLLOW MORE IBT NEWS ON THE BELOW CHANNELS