Osama Bin Laden Hid Terror Attack Codes in Bible? ISI to Investigate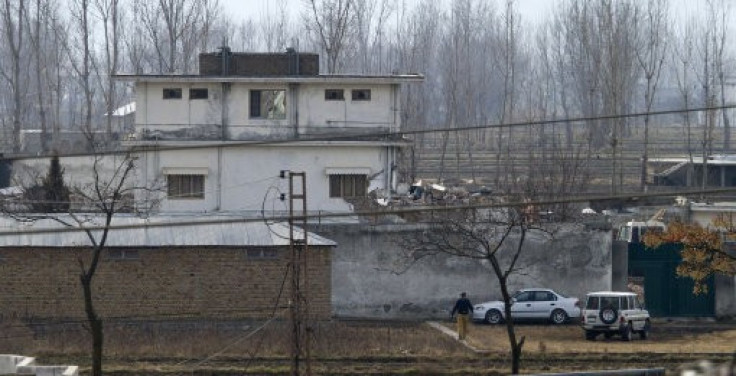 The squad, which went to demolish al-Qaeda Chief Osama Bin Laden's Abbottabad building in Pakistan, has discovered Bibles from the building.
Two copies of the holy Christian book were found hidden in the home and they reportedly contained clues to the future terror attacks planned by Al-Qaeda, according to a Sun report.
Bin Laden was killed by U.S. Navy Seals last May in Abbottabad in Pakistan, where he was holed up in a white mansion. The building was demolished two days ago, to prevent it from becoming a local pilgrimage center.
The sources said that both the English-print Bible editions had several texts marked in it while some pages were found folded. The Pakistan Intelligence Agency ISI believes that the books might contain some sort of codes about the terror map of al-Qaeda. ISI officers are further investigating the Bibles in an attempt to decode the information concealed in it, a report in the Sun says.
Another theory doing the rounds is that the Christian-hating terrorist might have been studying texts to find out Christian verses from the Bible to justify his actions, the report adds.
However, ISI officials have taken the issue seriously and are exploring every possible explanation for the codes disovered in the books.
Meanwhile, the whistle-blowing Web site Wikileaks has published an email leaked from the U.S. intelligence firm Stratfor, which alleges that the mid-level Pakistani military and intelligence officers were aware of Bin Laden's presence in Abbottabad.
The information is based on an email from a Stratfor employee which says that several of the mid-level officers were aware of the arrangements at Abbottabad. The email, however, doesn't name any officers.
The Pakistan army, on the other hand, has dismissed the emails as rubbish.
© Copyright IBTimes 2022. All rights reserved.
FOLLOW MORE IBT NEWS ON THE BELOW CHANNELS