Osama Bin Laden's Family Arrives In Saudi Arabia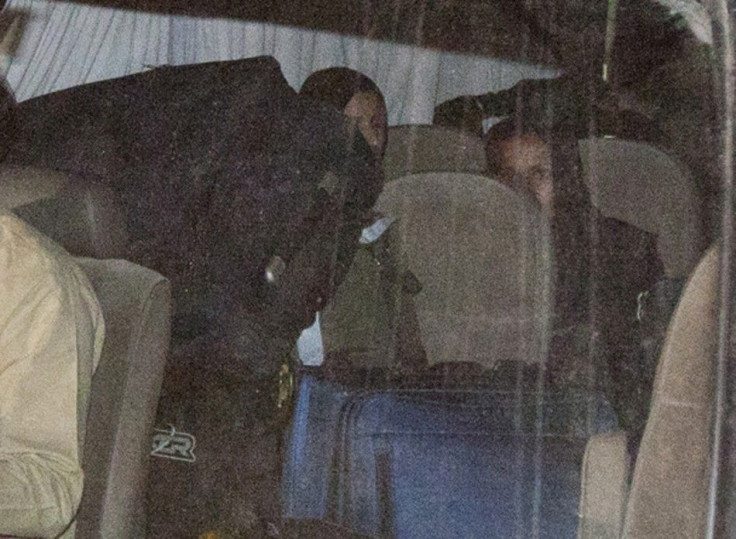 Osama bin Laden's three widows arrived in his home country of Saudi Arabia on Friday after their deportation from Pakistan.
After being detained by Pakistani authorities for nearly a year, the women and 11 of bin Laden's children and grandchildren were escorted by minibus to the Islamabad airport, where they boarded a special flight to the country of their choice, Saudi Arabia.
The plane carrying Amal and (her brother) Zakariya al-Sadeh and the rest of the family is heading to [the Red Sea city of] Jeddah, Ambassador Abdo Ali Abdulrahman told Reuters on Friday.
This chapter that has continued for a year is now closed.
The women have been in Pakistani custody since the May 2, 2011 Navy SEAL raided bin Laden's Abbottabad compound and killed the former al-Qaeda chief.
After being interrogated over how the al Qaeda leader evaded capture for nearly 10 years after the September 11 attacks, the three wives and two eldest children were charged with illegally staying in Pakistan and were imprisoned in the Abbottabad house 45 days, and ordered to be deported once their sentences were up.
The family was kept safe and sound in a guest house ... They have been deported to the country of their choice, Saudi Arabia, today, Pakistan's Ministry of the Interior said in a statement.
Last week, the bin Laden family's lawyer Atif Ali Khan said that the widow Amal Ahmed Abdel-Fatah al-Sada, a Yemeni national, could be sent back to her home along with her five children after arriving in Saudi Arabia. However, the Saudis have apparently agreed to let al-Sada and the other two widows -- who are Saudi natives -- stay in the country even though Osama bin Laden was stripped of his Saudi citizenship in 1994, according to the Associated Press.
A Yemeni Foreign Ministry told Reuters that al-Sada would return to Yemen after sorting out documents in Saudi Arabia, but it was unclear if the trip to Yemen would be permanent or a visit.
The wealthy bin Laden family will provide homes and living expenses for the widows, the AP reported.
© Copyright IBTimes 2023. All rights reserved.