Oscar De La Hoya Update: Golden Boy CEO Explains Controversial Commentary
KEY POINTS
Oscar De La Hoya shed more light on his controversial commentary at the April 17 Triller event
De La Hoya admitted he had been drinking at the time and was suddenly asked to do commentary
Eddie Alvarez could be De La Hoya's opponent on July 3, reports suggest
Golden Boy Promotions top brass Oscar De La Hoya finally broke his silence following his controversial commentary during the recent Frank Mir vs. Steve Cunningham fight. Concerns about his health grew, but it appears the reason why he was hard to understand was that he had way too much to drink.
In an interview with DAZN Boxing, De La Hoya apologized for his poor conduct at the time and revealed that his commentary wasn't planned. Based on his explanation, it was a case of bad timing to go on mic.
"I got a little carried away and I apologize, but it's all good. I'm back in beast mode and I'm ready to go. As you know, I've been posting pictures and videos of me training, so I'm going to continue that. So it's on, baby," De La Hoya said.
During the April 17 match, the 48-year-old was part of a live segment and appeared to be off sync. He slurred and repeated some words, sparking speculation that he may have had too much to drink or was high. And it appears the speculations were on point, based on De La Hoya's apology.
For those who missed it, that segment can be seen below.
With things now straightened out, attention shifts to who the Golden Boy will face on July 3. There remains no official word on who he could face, although the CEO of Triller teased in March that De La Hoya's potential opponent would be a big name in the mixed martial arts scene.
So far, only the name of Eddie Alvarez of ONE Championship has surfaced. Just recently, the mixed martial arts star revealed that he was in serious talks to face De La Hoya. From there, nothing has progressed.
With that out of the way, the concerns over De La Hoya's health should become a dead issue. The former boxing champion continues to train, although it remains unclear who his opponent will be on July 3.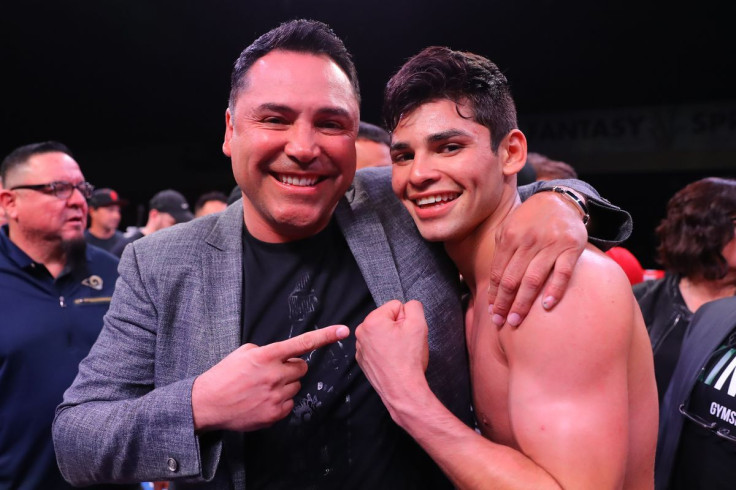 © Copyright IBTimes 2023. All rights reserved.