Oscars 2015: The Top 10 Films The 87th Academy Awards Ignored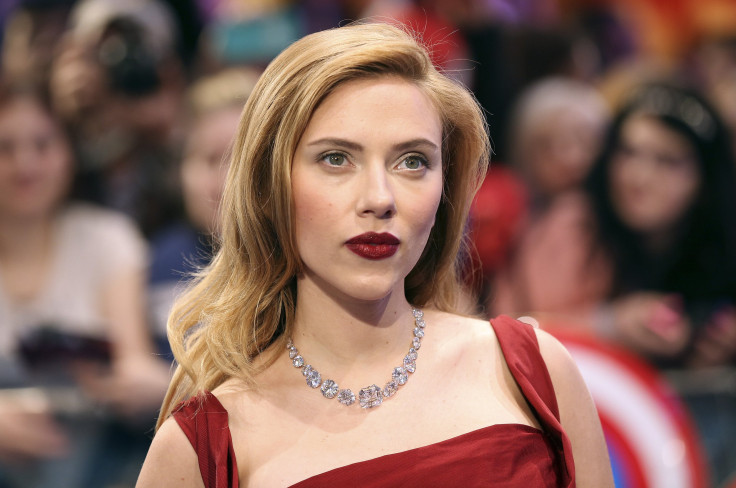 The Oscars are this Sunday, but with frustratingly few slots for nominees in the award show's limited categories, the academy has yet again overlooked some of the year's best and most innovative movies. From blatant snubs, to films too daring for academy voters, there is a long list of movies deserving of recognition that failed to gain a single nomination – even in technical categories.
Here are the top 10 movies – since the last Academy Awards – that the Oscars forgot. Think of it as the island of misfit movies:
1. 'A Most Violent Year'
J.C. Chandor's third film is a throwback to the gritty, morality tale films of Sidney Lumet ("Dog Day Afternoon," "Serpico") and features stellar performances from Jessica Chastain -- long overdue for an Oscar win -- and the much-underrated Oscar Isaac, so it is surprising that the academy failed to take notice. They made a mistake here. Chandor's slow-boiling dissection of the dark corners of the American dream – through the ups and down of aspiring heating oil magnate Abel Morales (Isaac) – was unquestionably one of 2014's best films.
2. 'Under The Skin'
Jonathan Glazer's first film in a decade was a stunner. Is it surprising that the Oscars ignored an art film with sparse dialogue and a wildly abstract plot? No. However, Glazer's visual poem about gender, sexuality and humanity, plus Scarlett Johansson's icy, alien performance, deserved more credit.
3. 'Only Lovers Left Alive'
Immortality has a way of sucking the passion out of day-to-day life, doesn't it? That simple philosophical fact makes Jim Jarmusch's vampire romance, featuring hilariously dry performances from Tilda Swinton and Tom Hiddleston, the best love story of the year. Jarmusch could have at least picked up a nomination for original screenplay.
4. 'Snowpiercer'
Speaking of Tilda Swinton, it is a crime that the actress was not nominated for her devilishly manic performance as Mason, the second in command on the titular Snowpiercer train. Bong Joon-ho, directing his first English-language feature, strikes gold with this dystopian epic about an around-the-clock train carrying the last human survivors in a postapocalyptic world. In addition to being downright thrilling, the film makes some not-so-subtle commentary on the morality of capitalism and social hierarchy, and the will to survive. However, what makes this snub sting is that the film also was ignored in the technical categories, despite easily deserving nominations for production design and visual effects.
5. 'Nymphomaniac: Volume II'
This might be cheating, as both parts Lars von Trier's sexual epic are best seen together, but since the first installment premiered before the last Oscars ceremony, only part two gets a mention here. Neither got a nod from the academy, who would likely never endorse a movie this erotically warped – "Fifty Shades of Grey" has nothing on von Trier. However, fans with the nerve to sit through the nearly four hours of "Nymphomaniac" (or the five-hour-plus director's cut) will be rewarded with a brilliantly experimental , fourth-wall breaking rolling-coaster ride through a tortured woman's (Charlotte Gainsbourg) sexual history that is equal parts comic and disturbing.
6. 'Frank'
In "Frank," Michael Fassbender plays the leader of the most avant-garde band in history, wearing a giant papier-mâché head 24/7. With a group of eccentric band mates, including Maggie Gyllenhaal and Scoot McNairy, he makes music in a secluded cabin that is the furthest thing from mainstream imaginable. However, when South by Southwest surprisingly takes notice, Lenny Abrahamson's quirky comedy shifts gears into a thought-provoking satire about the creative process, the music industry, fame and the impact of social media.
7. 'A Most Wanted Man'
It is hard to criticize the academy's choices for best actor in such a competitive year, but add the late, great Philip Seymour Hoffman to the long list of could-have-been-nominated for his performance as German spy Günther Bachmann in Anton Corbijn's adaptation of the John le Carré novel. The film, too, flew far too much under the radar. Rarely has a spy movie let tension build so subtly, as Günther juggles the CIA, an American diplomat (Robin Wright), his own country's agenda and an idealistic immigration lawyer (Rachel McAdams), with all parties closing in on a suspected terrorist in Berlin. The result is a seething commentary on international bureaucracy and the shortcomings of the War on Terror.
8. 'The Babadook'
The Oscars rarely acknowledge horror movies, but some credit should have been given to Jennifer Kent's provocative movie about a mother and son haunted by an invisible monster. The film's metaphor is a tad heavy-handed, but that does not make it any less moving or scary.
9. 'Edge Of Tomorrow'
OK, "Edge of Tomorrow" might not be as thematically weighty as some of the other films on this list, but Doug Liman's criminally underseen blockbuster – some blame must fall on the terrible title – is the definition of cinema. The movie is a master class in pacing and excitement, marking the most accurate-to-date film representation of the experience of playing a video game as Tom Cruise's Cage relives the same day over and over again fighting an invading alien race. That the film also features Cruise at his funniest in years and Emily Blunt as anything but a damsel in distress is just icing on the cake. If you missed this one in theaters, some advice: Watch. Enjoy. Repeat.
10. 'The Guest'
"The Guest," like "Edge of Tomorrow," is a reminder of just how much fun the movies can be. Adam Wingard's homage to John Carpenter and 1980s action flicks -- among others -- catches audiences off guard with how it slowly reveals its true intentions. Even at its most darkly violent, "The Guest" remains a wickedly funny and endlessly entertaining genre piece. This is not the kind of movie the Oscars would rally around, but why should that matter?
Did any of your favorite movies from the last year miss the cut? Tweet your thoughts to @Ja9GarofaloTV.
© Copyright IBTimes 2023. All rights reserved.