Biggest Oscar Snubs Of All Time: 'Selma' And 9 Other Academy Award Snub Shockers Over The Years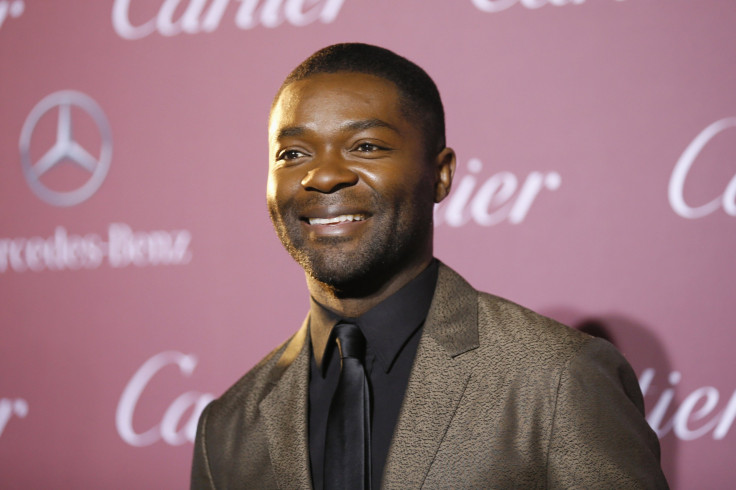 No sooner had the Oscar nominations been announced than fans and critics alike voiced their gripes about who had been snubbed by the Academy. Every year some of the biggest names in movies inevitably are left off the final list of nominees, but some actors and filmmakers are more wrongly overlooked than others -- at least in the view of their fans. This year, all the talk has been about "Selma" missing out on a Best Actor nom for David Oyelowo and what would have been the first director nomination for an African-American woman for Ava DuVernay. But what are the biggest snubs in Oscar history?
Ben Affleck
In the quest for all-time snubs, one need not look further back than 2013. That year, Affleck's period thriller "Argo" took home Best Picture, but he did not get a Best Director trophy to match. In fact, he wasn't even nominated. It is very rare that the Academy fails to honor the Best Picture-winning director with at least a nomination, and it was grossly unjustified here, especially after Affleck won the Golden Globe that year in the category. Affleck did win an Oscar that year, though, when the film won Best Picture, along with two other statuettes.
Alfred Hitchcock
This legendary snub cannot even be narrowed down to a single year. "The Master of Suspense," shockingly, never received a Best Director win during his 50-movie-plus career, despite being nominated five times. In fact, he was not even nominated for some of his most classic films – "Strangers on a Train" (1951), "Vertigo" (1958) and "North by Northwest" (1959). It took a Lifetime Achievement award in 1968 for Hitchcock to finally take home Oscar gold.
Judy Garland
"The Wizard of Oz" is a universally beloved classic, but somehow Judy Garland was left off the nominee list for Best Actress in 1940. Garland's performance as Dorothy has been captivating audiences for 75 years now. It's safe to say the Academy got this one wrong. But Garland did receive the now-defunct Juvenile award for her performance -- she was only 16 -- and did get a Lifetime Achievement award in 1962.
Jimmy Stewart
Another bona fide classic, Hitchcock's previously mentioned "Vertigo," is the subject of one of the Oscar's biggest snubs. Jimmy Stewart, famous for playing wholesome, all-American characters like George Bailey in "It's a Wonderful Life," gave his darkest and best performance in the haunting mystery film. Critics at the time panned the movie, but it's now considered possibly Hitchcock's best. The Academy not only snubbed Hitchcock, but Stewart as well. Luckily, the classic actor earned five other nominations and a win for "The Philadelphia Story," back in 1940, over his career to console him.
Spike Lee
Ava DuVernay is not the first African-American director robbed of a nomination. Despite nominations for Original Screenplay and Supporting Actress, Spike Lee was not nominated for directing "Do the Right Thing" – the seminal 1989 movie about racial tensions in New York City. The film also missed out on a Best Picture nomination despite topping many critics' lists as the best movie of the year. Lee has still never been nominated for Best Director at the Oscars or any other major awards show.
Samuel L. Jackson
Samuel L. Jackson, an actor in another one of Spike Lee's movies – "Jungle Fever" (1991) – was criminally ignored for his raw, powerful performance as drug addict "Gator" Purify. The Academy later rectified the mistake when they nominated Jackson for his role in "Pulp Fiction" in 1994. He has also been nominated for four Golden Globes.
Anthony Perkins
Perkins' quiet killer, Norman Bates, still scares audiences to this day. But his classic performance in "Psycho" – perhaps psychologically ahead of its time – was not even one of the nominees for Best Actor in 1961. Perkins had been previously nominated for Supporting Actor in "Friendly Persuasion" (1956), but never received another major nomination after 1961.
"Eternal Sunshine of the Spotless Mind"
"Eternal Sunshine," which tells the story of a man (Jim Carrey) trying to erase an ex-lover from his memory, was one of the most inventive and brilliant films of the first decade of the 2000s. However, it did not even garner a Best Picture nomination in 2004. The film did win for Original Screenplay and scored a Golden Globe nomination for Best Motion Picture -- Comedy or Musical.
Paul Giamatti
Giamatti has made a career out of being one of the best character actors in the business, but he was the lead in 2004's "Sideways." However, his subtly complex turn as lonely wine-lover Miles was ignored by the Academy and left off the Best Actor list in 2005. He had received nominations from the Golden Globes, Screen Actor's Guild and the Critics' Choice Awards. A year later the Academy would make up for the snub by nominating him for Supporting Actor in "Cinderella Man."
Who do you think suffered the biggest Oscar snubs of all time? Tweet your thoughts to @Ja9GarofaloTV.
© Copyright IBTimes 2023. All rights reserved.