Ottawa Residents Gathered To Protest A Proposed Eastward Bound Pipeline That Would Deliver 500,000 To 800,000 Barrels Of Oil A Day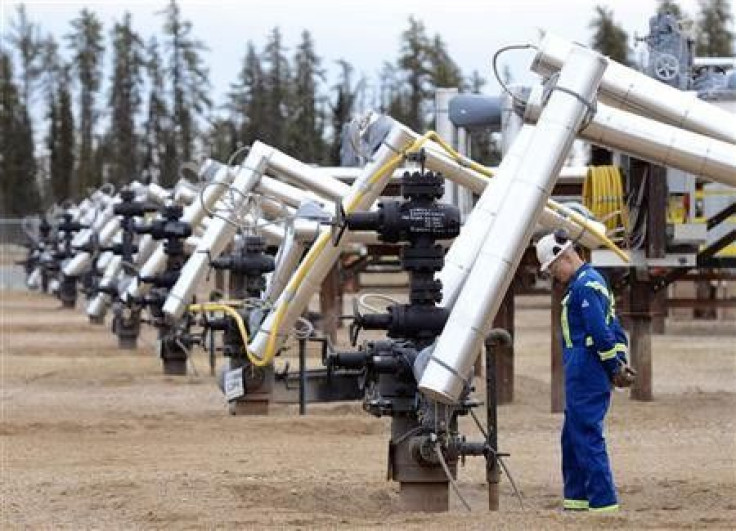 Ottawa residents have rallied against the proposed Energy East Pipeline that would transfer hundreds of thousands of barrels of crude oil from Alberta to refineries in eastern Canada, citing safety and environmental concerns.
More than 100 people gathered Monday evening in the Ottawa Public Library to discuss the proposed TransCanada Corporation (TSE:TRP) plan, which entails converting a 55-year-old natural gas pipeline, according to ottawacitizen.com. TransCanada is one of the biggest energy development companies in North America.
The $5 billion Energy East Pipeline could send between 500,000 to 850,000 barrels a day of Albertan crude oil. By comparison, TransCanada's proposed Keystone XL Pipeline, extending from Alberta, Canada, to the U.S. Gulf Coast, could deliver around 800,000 barrels of oil a day.
The Ottawa protesters said they lacked confidence in the safety of transporting oil, especially in light of the recent train derailment in Quebec, where an oil tanker exploded, killing more than 50 people.
"I'm concerned about pipelines in Canada, in general, but now that it may come through my own backyard, I'm here tonight because maybe I can start doing something about it," Isabelle Burnet, a resident of Ottawa for 25 years, said.
TransCanada said that it will create a new domestic market for western Canada's oil production and "potentially open a new channel for international exports in the future," according to its website.
Ben Powless, who organized the event, said that ii is not a question of if the pipeline will spill, "but instead it's a question of when and where."
© Copyright IBTimes 2023. All rights reserved.