OuchPad: HP's Big TouchPad Problem: It Isn't an Apple iPad
Column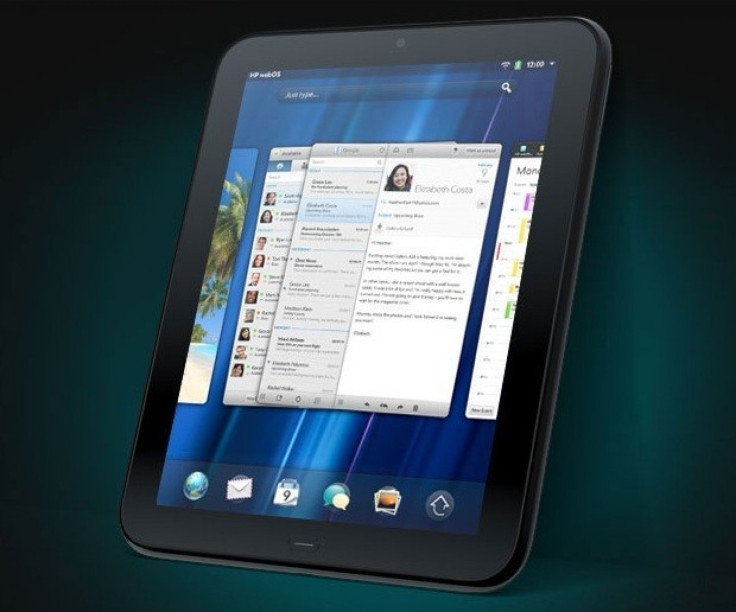 I set out this morning to write a column giving five reasons why HP's TouchPad tablet isn't selling, barely at all. The product is brand new, but already one media company has branded it the "OuchPad."
HP is blushing over the product bomb as retailers including Best Buy are stuck with thousands of units of unsold product.
But it's a waste of time, frankly, to work through the product strengths and disadvantages, listing five reasons it is failing. HP's TouchPad, according to most reviews, isn't that bad.
There's just one big problem with the product: HP's TouchPad isn't an Apple iPad.
HP had big plans for the TouchPad, released this summer. The company acquired the TouchPad's signature webOS operating system from Palm in its buyout of that company, and convinced retailers like Best Buy, Staples and Wal-Mart to take big shipments to move at launch.
Many in the media labeled HP's TouchPad launch as the beginning of a tablet war: HP TouchPad vs. the iPad 2.
Best Buy got so excited that the Minneapolis-based company took about 275,000 TouchPads, filing store shelves throughout the country. Wal-Mart took a big shipment. So did Staples, and other leading retailers.
Problem is, almost nobody has wanted the TouchPad.
It hasn't sold at Best Buy. It hasn't sold at Wal-Mart. It hasn't sold at Staples. With a big investment in the TouchPad, HP immediately lowered the price by $100, hoping to spur buying.
That didn't work.
If anything, the discount cheapened the brand out of the gate -- further fueling failure. It was like the company said, "Here's this great thing!" Then, it came back and said, "Oops, it's not as great as we thought it was."
Apple's one-year-old iPad keeps grabbing more global tablet market share with each passing day, while HP's TouchPad has emerged as an embarrassing business story for HP and retailers like Best Buy. There's the report that Best Buy has 200,000 TouchPads on hand, and wants to return them to the company.
HP wants no part of a product return of such magnitude, so a company executive is reportedly traveling to Best Buy's Minneapolis headquarters to talk the company out of it.
Good luck with that one.
Similarly, as TouchPads clog shelves at Staples, the retailer tried a promition offering an additional $100 discount above and beyond HP's $100 price cut.
Didn't work.
Seems the so-called war between HP's TouchPad and Apple's iPad wasn't even much of a battle.
So I could write a piece scaling different technical reasons why the TouchPad became the OuchPad, but there's really no point. The product is fine, but it's not made by Apple and it isn't an iPad.
For consumers, that's all that seems to matter.
© Copyright IBTimes 2023. All rights reserved.