Ousted NRG Energy Inc. CEO David Crane Doubling Down On His Clean Energy Vision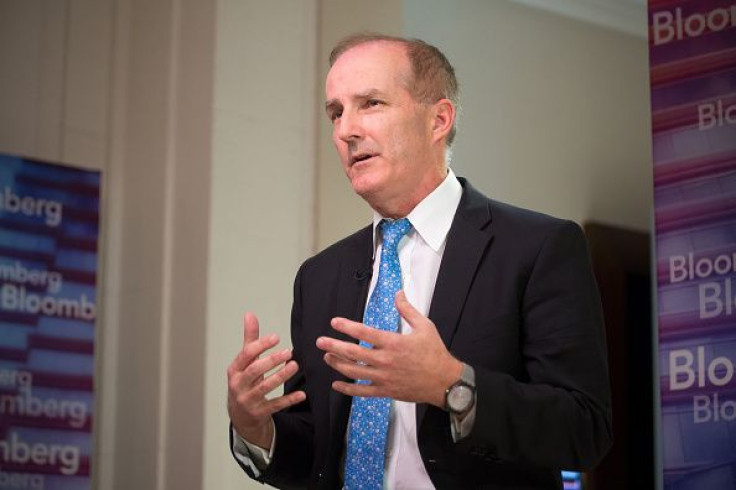 David Crane has a vision for the future of America's electricity system: Homes and buildings that work like mini power plants, controlled with the ease of a television remote.
Crane, a former CEO of NRG Energy Inc., sees a house with rooftop solar panels, battery packs in the garage, ultra-efficient appliances and construction, plus digital management systems and software that let dwellers customize their energy use. A family, for instance, could program their house to use electricity only in the kitchen and living room during the day. At night, everything else shuts down, except for maybe an air-conditioning unit or the fridge.
His idea, one he calls "solar plus," takes the latest, hottest technology in today's clean energy market and combines it all under — or above — one roof. The goal is to outfit buildings so they can keep the lights on after a storm, when the regular grid typically goes down, all while producing far fewer greenhouse gas emissions.
"I've had a lot of conversations with people who are doing exciting elements of it, but not anyone who is doing all of it," said Crane, 57. "This is really the next frontier."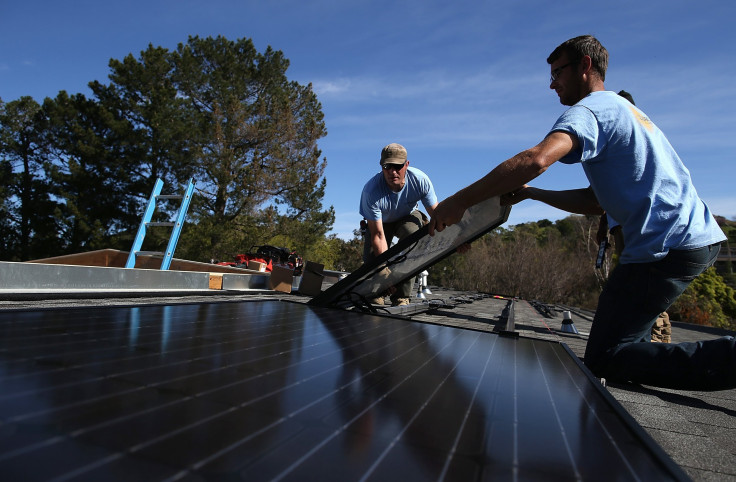 Crane slowly built his clean energy concept as head of NRG, an $8.5 billion independent power producer with headquarters in New Jersey and Texas. Along with the company's portfolio of conventional coal, nuclear and natural gas power plants, Crane began investing in the mid-2000s in large wind and solar power plants, and acquiring companies involved in rooftop solar installations, home efficiency tools and electric vehicle charging networks.
The pivot earned Crane renown in the U.S. electricity sector as the rare power executive to champion lower-carbon and local "distributed" alternatives alongside stalwart fossil fuels.
"It was part of his business strategy to reorient the company and make it more viable in a clean [energy] world," said Swami Venkataraman, a senior credit officer for infrastructure finance at Moody's Investors Service. "It's as much him adapting the company to survive in what he thought was a different world as it was cheerleading a move toward a different type of grid."
The strategy didn't earn Crane favor with NRG's shareholders, who grew increasingly restless with the company's efforts to juggle both "brown" energy — fossil fuels and nuclear power — and "green" renewable energy supplies. But an even bigger problem for investors was the plunge in natural gas prices in 2015, the result of abundant supplies and warmer weather. Prices tumbled to about $2 per million British thermal units that year, less than half their value in early 2014. Power producers across the board lost tens of millions of dollars in revenue and suffered hits to their stock prices.
Shares in NRG (NYSE:NRG) tumbled nearly 70 percent from January to early December 2015, despite Crane's reorganization efforts. The company in September spun off most of its renewable energy business into a separate entity, Green Co., to tighten its balance sheet and free up $1 billion in capital.
NRG Energy Inc. (NRG) Stock Price | FindTheCompany
Under mounting pressure, Crane announced his departure Dec. 3 and stepped down from his role as president and CEO a month later. Mauricio Gutierrez, who had served as executive vice president and chief operating officer since 2010, took his place.
A spokeswoman for NRG Energy declined to comment for this story.
Crane blamed investors' skittishness for the end to his 12-year tenure at NRG. "I think the problem was transformation," he said in a Jan. 12 essay. "We were attempting to transform NRG from brown to green, and from centralized to distributed. Investors didn't like it."
Still, Crane says he is undeterred in his mission to usher in a lower-carbon, more resilient U.S. power system. His noncompete agreement with NRG ends April 4, and while he says he won't make any big announcements next month, he doesn't expect to remain on the sidelines for long.
The transformation of America's electric grid seems less of a fantasy today than it did when Crane joined NRG in 2003, energy experts say.
In many states, renewable energy projects are multiplying as technology costs decline precipitously and state and federal policies encourage more development. Hulking coal-fired power plants are losing their allure as the U.S. and other countries crack down on carbon dioxide emissions. Utilities nationwide are investing in modern grid infrastructure — including smart meters, local solar installations and better monitoring systems — to keep Americans from losing power after a storm.
U.S. clean energy investment is rising despite persistent fears that the collapse in crude oil prices will hamper spending on higher-cost alternatives. The U.S. invested a total of $56 billion in clean energy technologies last year, up more than 8 percent from 2014, Bloomberg New Energy Finance reported. Worldwide, investment reached a record $330 billion in 2015, a 4 percent increase from the previous year.
The energy transformation "is already happening," said Steve Piper, director of energy research for S&P Global Market Intelligence in Denver. "You're definitely seeing an impact today [from renewables]. And there's an expectation that it will become a growing impact in the future."
"Utilities refer to this as the 'new normal,'" Piper added.
In the U.S., large-scale renewable projects plus conventional hydropower are expected to account for 14 percent of total electricity generation in 2016, a 9 percent rise from 2015, the U.S. Energy Information Administration recently reported.
Of all the large-scale electricity capacity installed this year, nearly two-thirds will come from solar and wind power alone, the agency said. That doesn't include thousands of smaller rooftop solar systems, which grew 66 percent from 2014 to 2015, with more than 2,000 megawatts in installations last year, according to GTM Research.
Piper said Crane's vision for a more localized, personalized energy experience aligns well with broader trends in consumer technology. "Think of the mobile phone, which isn't even just a phone; it's a multifaceted device," he said. "As computing power has grown and improved, as communications have improved, today's generation of young people are beginning to ask this question: 'Hey, can energy delivery also improve?'"
Despite recent progress, the push toward a cleaner, more resilient U.S. electric grid faces many obstacles.
In some parts of the country, renewable energy projects are still more expensive than fossil fuels — particularly dirt-cheap natural gas. They're also more complicated to operate compared with conventional power plants, which can be turned off and on as needed. Wind and solar power are mostly available only when the wind blows or the sun shines, and they require utilities take a different approach to planning and operations. Large battery storage systems have been hailed as one solution, but it's not happening yet on a broad scale, as most designs are prohibitively expensive or still in development.
"It requires a rewiring of the way the grid works," Venkataraman of Moody's said. "Given how central the grid is to all of modern life, it's not something that can be done overnight."
Rooftop solar in particular is catching heat from utilities as more Americans put panels on their homes.
In Nevada, NV Energy successfully pushed to limit incentives for homeowners and businesses who sell solar power back to the grid. The utility, owned by Warren Buffett's Berkshire Hathaway Inc., said it was a matter of fairness. Solar customers still rely on the utility's grid power during cloudy days or at night. But they don't necessarily pay for that access, leaving non-solar customers to foot the entire bill for running the grid. Critics argued the utility was merely protecting its market share.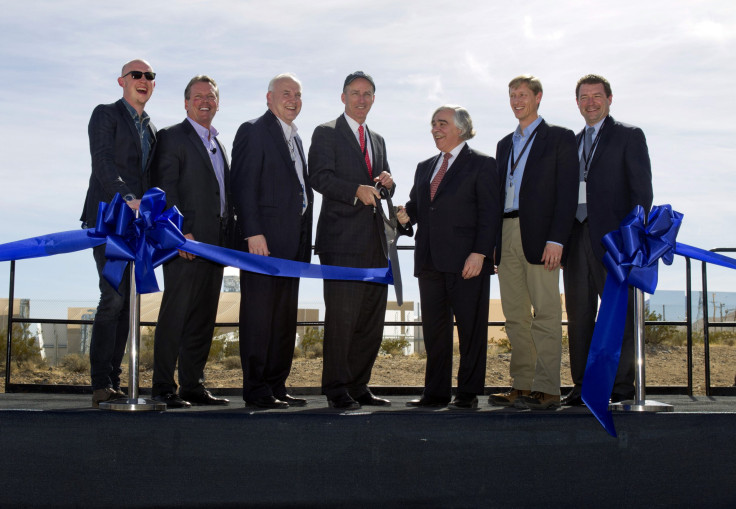 Nevada's utility regulator in February approved a new, less generous rate structure for solar customers. The decision prompted SolarCity Corp., SunRun and other installers to abandon operations in the state, saying the new rates meant most Nevadans could no longer afford to go solar. SolarCity blamed the Nevada policy shift for its weaker-than-expected forecast for the first quarter.
In California and Arizona, utilities recently lost campaigns to lower solar incentives or charge "grid access" fees to solar power owners.
Along with resistance from utilities, publicly listed solar companies are grappling with lower stock prices. SolarCity (NASDAQ:SCTY), whose largest investor is Elon Musk, saw its shares tank by more than 30 percent in February after the company forecast a bigger-than-expected loss and announced a plan to trim installation growth to cut costs and become cash flow positive. The news compounded investors' broader fears that lower oil prices will diminish demand for energy investment.
All this could complicate Crane's efforts to build a "solar plus" sector in the short term. But in the long run, as the U.S. and the world double down on fighting climate change, renewable and more-local power sources are expected to multiply as traditional fossil fuel plants age out.
Crane said whatever he does next, it will align with his personal mission to play a role in fighting climate change.
As the CEO of NRG, he once wrote to shareholders about the importance of being able to look their children in the eyes and say they did everything they could to solve the problem. Crane and his wife, Isabella de la Houssaye, who live in Princeton, New Jersey, have five children between 14 and 24, all of whom care about the climate, he said.
"If you're in the business of making electricity in the U.S. from fossil fuels, I think we live in an age where you have to take some responsibility for the consequences of what you're doing," Crane said. "Make a living and contribute in a very meaningful way to the greater good — I want to be a part of it."
© Copyright IBTimes 2023. All rights reserved.
FOLLOW MORE IBT NEWS ON THE BELOW CHANNELS