Over 80 Have Died From Risky Adventure Trips This Year: Climbing Everest To Diving To Titanic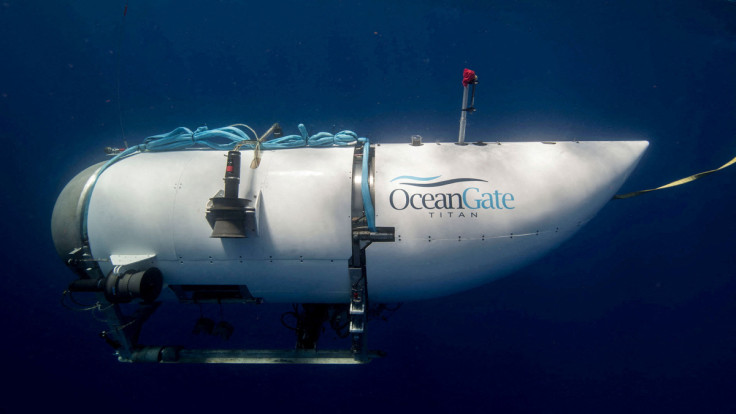 KEY POINTS
Twelve trekkers have died this year while climbing Mount Everest
Five died aboard the OceanGate Titan submersible bound for the Titanic wreckage
The rise of extreme tourism has left some worried that companies might be pushed to cut corners on safety or security
At least 85 people have died or disappeared this year while taking part in "extreme tourism," according to a report.
The five people who recently died aboard the OceanGate Titan submersible bound for the wreckage of the RMS Titanic at the bottom of the Atlantic Ocean joined the long list of adventurers killed so far in 2023 while partaking in hobbies deemed dangerous or risky, a report by the New York Post revealed.
Activities like climbing Mount Everest, descending the depths of the ocean either through freediving or onboard submersibles, combating avalanches, backcountry skiing, and big-wave surfing are considered extreme tourism.
This year has seen the highest number of climbers who have died or been presumed dead while trekking Mount Everest since 2014. Twelve trekkers died in 2023 while trying to get to the highest point in the world, while at least five more are missing, according to The Post.
A significant number of those killed or missing were guides tasked to help other climbers to reach the summit of the mountain located between Tibet and Nepal and complete their treacherous adventure.
Smaller mountains also claimed victims, possibly including Julian Sands, who disappeared in January in the San Gabriel Mountains of California's Mt. Baldy. Human remains were recently discovered in the wilderness near where the "A Room with a View" actor was last seen, but police have not yet said whether the 65-year-old was a match to the remains.
More than two dozen people also met their deaths this year at state and national parks – with several each reported in Lead Mead, Arches National Park and Grand Canyon.
Meanwhile, 28 people have died from avalanches so far this year in the U.S. alone, according to data compiled by the Colorado Avalanche Information Center. All but one died while skiing, riding a snowmobile, climbing, hiking or snowboarding.
Demand for such extreme adventures has increased since the COVID-19 pandemic, according to Dan Richards, CEO of Global Rescue, a company that evacuates extreme sports travelers in the event of an emergency.
"As opposed to sitting in a hotel somewhere and going to a museum or two, people want experiential travel — they want to go and actually do something," Richards said, CBS News reported.
"I think we're seeing people trading aspirational purchases," he added.
Richards said that families who traditionally spend money on things like expensive cars or other purchases are now more interested in exciting adventure travels that can be potentially dangerous.
"[T]hey're saying, I'm not going to spend $100,000 on the car, I'm going to take five trips to Africa with my family," he said. "People are definitely going after the bucket-list experiences."
The rise of extreme tourism also paved the way for the wealthy to experience adventures once only reserved for professionals and experts in the field. The Jeff Bezos-founded Blue Origin touts its mission to fly "customer astronauts" to space, with Bezos himself joining the ride to outer space.
With the growing popularity of extreme tourism, some are worried that companies might be pushed to cut corners on safety or security.
"If you have a huge demand for a risky behavior... you can get unsophisticated entrants into the market," Patrick Luff, founder of the Texas-based Luff Law Firm, told CBS News. "Whether that's an inexperienced skydiving operation or a submarine company with a tin can and a dream, that's what really becomes concerning."
© Copyright IBTimes 2023. All rights reserved.