OceanGate CEO Stockton Rush Was A Founding Father Descendant; Net Worth Estimated At $12 Million
KEY POINTS
Rush was the descendant of founding fathers Benjamin Rush and Richard Stockton
His maternal grandparents were American President Lines head Ralph K. Davies and Louise M. Davies
Rush's wife is the great-great-grandaughter of two of the wealthiest people aboard the Titanic
Stockton Rush, the CEO of OceanGate and one of the five men aboard the Titan submersible, was the descendant of two of the country's founding fathers.
Rush, 61, was the descendant of Benjamin Rush and Richard Stockton, both of which signed the Declaration of Independence. He also descended from Annis Stockton — a prolific and widely published writer in 18th-century America who is known for keeping vital documents hidden during the Revolutionary War— as well as U.S. Attorney General Richard Rush and U.S. Civil War commander Richard Henry Rush, per the Daily Mail.
In addition, Rush's maternal grandparents were Ralph K. Davies, who served as the head of the American President Lines steamship company, and Louise M. Davies, a San Francisco benefactor who paid $5 million to purchase a concert hall named after her.
Rush was married to Wendy, who is the great-great-grandaughter of Isidor and Ida Straus, two of the wealthiest people aboard the Titanic. The couple was immortalized by director James Cameron in the 1997 "Titanic" film in a shot that showed an older couple refusing to board a lifeboat and embracing in bed as the ship sank.
Although Rush's net worth is unclear, Distractify, citing his family money, salary as the CEO of OceanGate and his experience as an aerospace engineer, reported it to be around $12 million. The outlet also noted that Rush may have a "high financial stake" in OceanGate, which was valued at $66 million.
Rush, as well as four other people who boarded the Titan submersible, are believed to be dead after the U.S. Coast Guard discovered debris near the Titanic's bow that was consistent with a "catastrophic implosion."
It is unclear when the implosion happened. However, submersibles expert Ofer Ketter said the implosion would have occurred so fast that none of the passengers aboard "never knew it happened." It is unclear whether officials will launch an operation to recover the bodies of the victims. Coast Guard officials have said that the bodies may never be recovered from the "unforgiving" ocean where they died.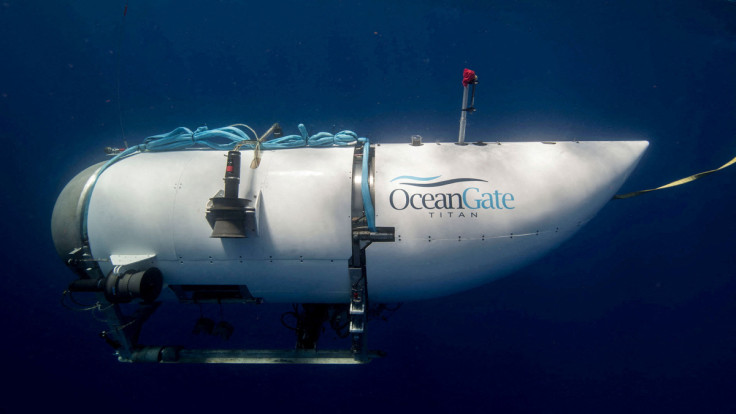 © Copyright IBTimes 2023. All rights reserved.