Over 850 Kilos Of Fish Died After Russia Blew Up The Kakhovka Dam [Video]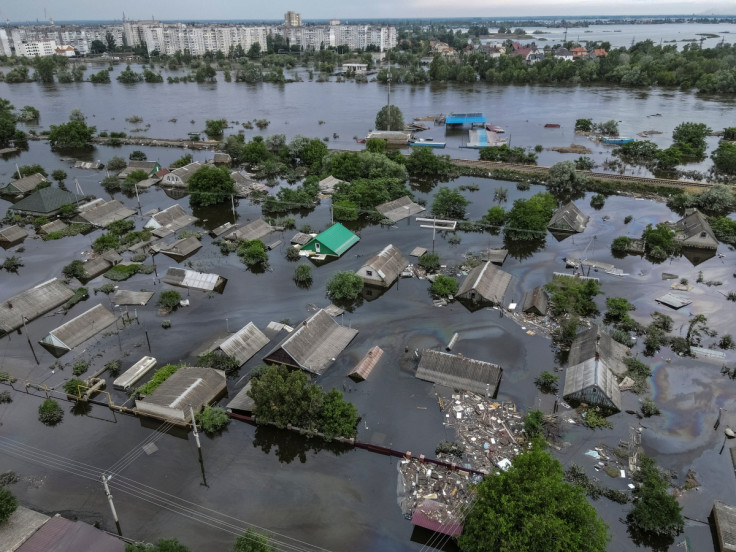 KEY POINTS
Over 28,000 crucian carp have died in Ukraine due to the draining of the water in the Kakhovka dam
Floodwaters have also washed debris and animal carcass to the Black Sea coastline
At least 46 settlements in Ukraine remain flooded
Hundreds of kilos of fish in Ukraine have died after the Kakhovka Hydroelectric Power Plant collapsed last week, according to a report.
It is estimated that over 28,000 crucian carp weighing over 850 kilograms have died due to the draining of the water from the Kakhovka dam, the New Voice of Ukraine reported, citing Dnipropetrovsk Oblast regional governor Serhiy Lysak. He noted that the assessment was conducted by representatives of the State Fisheries Agency.
"The experts have never seen anything like this before," Lysak said.
Video footage shared by advisor to the Minister of Internal Affairs of Ukraine Anton Gerashchenko on Twitter also showed hundreds of dead fish in shallow water.
The collapse of the Kakhovka dam could lead to the death of up to 95,000 tonnes of mature fish and is estimated to result in losses of approximately $108 million (UAH 4 billion), according to the Ministry of Agrarian Policy and Food of Ukraine.
Floodwaters have also washed debris — including mines, ammunition and animal carcass — along the Dnipro River. This has turned the Black Sea coastline into a "garbage dump and animal cemetery," CNN reported, citing Ukraine's Ministry of Internal Affairs.
As of Sunday, at least 46 settlements still remained flooded, specifically 32 areas on the right bank of the Dnipro River and 14 on the left bank.
It is unclear what led to the collapse. Ukraine accused Russia of "ecocide" and the "deliberate destruction" of the dam. Kyiv also claimed that Moscow destroyed the dam in an attempt to halt Ukraine's counteroffensive operations, which began last weekend.
"All of you who did not remain indifferent when you saw this man-made disaster at the Kakhovka hydroelectric power plant. This is not a natural disaster, not a manifestation of the climate crisis. This disaster is Putin. What he does. What he personally orders to do," Ukrainian President Volodymyr Zelensky said last week.
"This Russian crime of ecocide is the largest in Europe in decades, but apparently, the Russian occupiers have decided to further aggravate its consequences," he added.
Russia, in turn, accused Ukraine of deliberately sabotaging the dam in an effort to cut off the Crimean Peninsula and distract from its counteroffensive operations. Russia also claimed that Ukraine destroyed the dam to prevent Moscow's troops from launching attacks in the Kherson region.
The International Business Times could not independently verify the claims.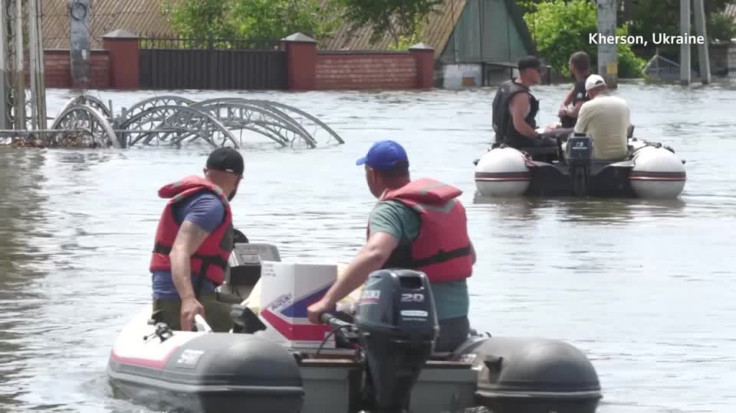 © Copyright IBTimes 2023. All rights reserved.