Over 90 Wildfires Rage In Russia's Forests, State Emergency Declared
Wildfires have engulfed 43,300 hectares in Russia's Siberia with more than 90 fires still active in the region, according to the Russian Aerial Forest Protection Service.
"As of 12am Moscow time on 27 August 2019, 91 wildfires were registered on the territory of 43,335 hectares in Russia, with active firefighting efforts underway," the press service told TASS.
Most wildfires are raging in Krasnoyarsk, Kamchatka, Chukotka regions. Forest fires are also being reported in Irkutsk, Amur, Magadan, Yakutia and Zabaikalye regions.
The firefighters have extinguished nearly 36 wildfires in the past 24 hours. However, a state of emergency has been declared by Russian President Vladimir Putin in two Russian regions as the fires raged into an unprecedented third month.
And while all eyes are on the Amazon wildfires in Brazil, the world has neglected that neighboring Bolivia is fighting fierce blazes of its own. The devastating blazes have decimated swathes of tropical forests and savannah in Bolivia, as per CBC News.
Over a million hectares of farmland and forest have been destroyed by weeks of blazes across the border in Bolivia. The flames have now reached the country's Amazon region. The country saw 13,396 fires in August, a 422% increase from the month before, according to Brazil's National Institute for Space Research (INPE), CNN reported.
Bolivia's president, Evo Morales, who had previously rejected offers of international aid to battle the fires has said that he is open to accepting international assistance. To tackle the raging blaze, G7 leaders pledged $20 million emergency aid for Brazil and other South American countries. Canadian Prime Minister Justin Trudeau has offered water bombers and an additional $15 million.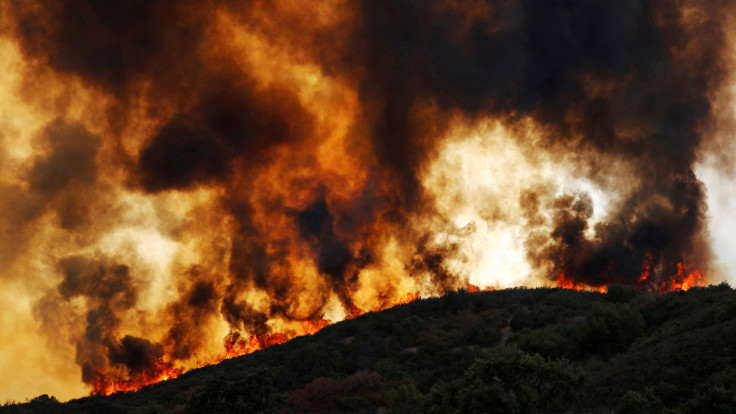 © Copyright IBTimes 2023. All rights reserved.