Pace of iPhone 4S Roll-Out Fastest in iPhone History: Analyst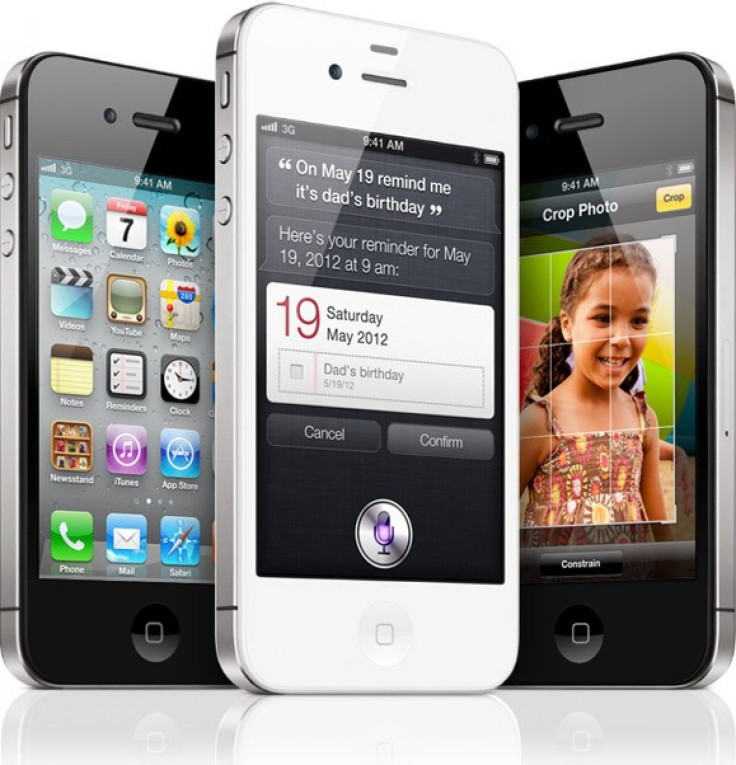 Barclays Capital said the pace of iPhone 4S roll-out is fastest in the history of the iPhone and points to a big December quarter push for Apple Inc.
On Oct. 4, we attended a presentation by CEO Tim Cook (and others) at the company's headquarters in Cupertino, California. The highlight from the event was the introduction of the iPhone 4S. Apple also introduced a lower-end version of the iPhone 4 with 8GB of memory and is keeping the 3GS product in the line-up as well, said Ben Reitzes, an analyst at Barclays Capital.
New features include world phone capabilities, Siri personal assistant software, a faster A5 processor, a much better point and shoot 8-megapixel camera with 1080p HD video and a new antenna design that enables 4G download speeds with a 3G connection.
The new iPhone product will be available for the existing U.S. partners, AT&T and Verizon, as well as a new one -- Sprint (about 33 million subscribers). Pre-orders started on Oct. 7 and Apple said it has eclipsed 1 million 4S orders on the first day, surpassing the previous single day record for the iPhone 4 of 600,000.
The products will be made available on Oct. 14 in the U.S., Canada, Australia, United Kingdom, France, Germany and Japan. In Japan, carrier partners include Softbank and now KDDI. On Oct. 28, Apple will launch in 22 more countries and 70 countries by the year end with 100 carrier partners.
The iPhone 4S is attractively priced (including a 2-year contract agreement) with storage capacities of 16GB for $199, 32GB for $299 and 64GB for $399. The current iPhone 4 will become the lower-end model for $99, available in 8GB capacity only, along with the 3GS which will now be free.
Reitzes is encouraged by Apple's decision to introduce a low-end model of the iPhone which should help the company capture share from low-end Android phones.
The iPhone 4S includes a new camera with advanced optics, including an 8-megapixel sensor, a new custom lens, larger aperture and advanced filters improving the sharpness and brightness of the images. The camera will now be capable of recording video in full 1080p HD resolution with image stabilization technology.
The new iPhone also includes a new A5 dual-core chip which will help improve the overall performance of the new product (7 times faster for graphics) as well as a new dual-antenna design which is capable of switching between two antennas improving download speed as well as enabling global roaming capability regardless of the network (GSM/CDMA).
As widely expected, Apple introduced the iOS 5 mobile operating system after acknowledging that it has sold over 250 million iOS-enabled devices since 2007 or 43% of the mobile operating system market (according to July ComScore figures), larger than Android's 33% share.
Apple also introduced a new software feature just for the 4S, Siri the intelligent assistant, which enables improved voice recognition and can complete tasks based on voice commands.
Regarding its previously announced iCloud service, Apple stated that it will be available on Oct.12 and Reitzes was very impressed with its capabilities, which include streaming and caching content to devices (based on the device's memory), a welcome surprise, which may have implications for the amount of NAND needed in each device in the future. The new iCloud will be available for both iOS 5 and Lion users.
Reitzes believes his estimates for Apple could still be conservative. He maintained 2011 earnings estimate for Apple of $27.73 per share and his 2012 estimate of $34.45 per share.
Apple stock closed up 2.95 per cent at $400.29 on the NASDAQ Stock Market.
© Copyright IBTimes 2023. All rights reserved.