Pakistani Rights Activist Sabeen Mahmud Shot Dead In Karachi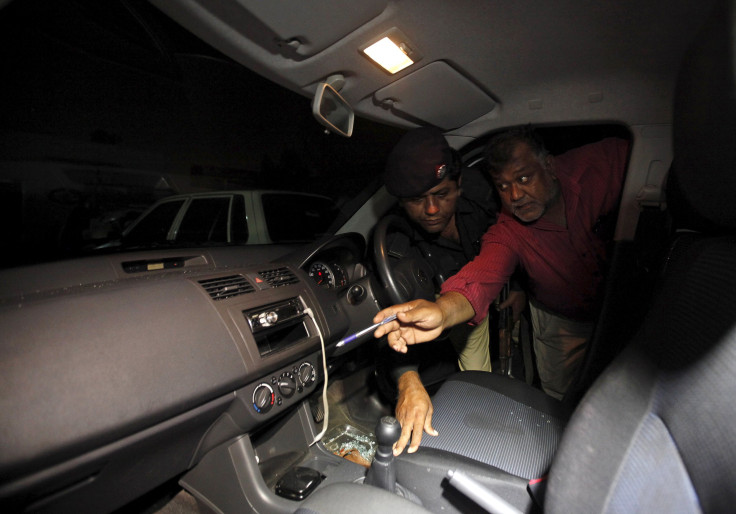 Sabeen Mahmud, a prominent Pakistani social and human rights activist, was shot dead by unidentified gunmen in Karachi on Friday, while she was returning home after hosting an event about allegations of torture on people in the province of Balochistan.
Mahmud, 40, the director of the charity "The Second Floor," also known as "T2F," was driving home with her mother when she was shot at close range in Defence Phase-II in the city of Karachi, Pakistan's Dawn newspaper reported, adding that she was pronounced dead on her way to the hospital.
Doctors retrieved five bullets from Mahmud's body, while her mother also sustained two bullet wounds and is currently in critical condition, the Dawn reported.
On Friday, T2F, which regularly holds events on human rights issues, had organized a talk on Balochistan, titled "Unsilencing Balochistan Take 2: In Conversation with Mama Qadeer, Farzana Baloch & Mir Mohammad Ali Talpur."
Balochistan, which borders Iran, is one of the most conflict-torn regions in Pakistan, where Taliban militants, Baloch separatists and other groups often engage in fighting, the BBC reported.
Friday's talk focused on Balochistan's "disappeared people," a term used to refer to those who have been kidnapped in the region, and their bodies are often found years later, Al Jazeera reported, adding that more than 2,825 people are estimated to have "disappeared" in Balochistan since 2005.
"Sabeen was a voice of reason, pluralism and secularism: the kind of creed that endangers the insidious side of constructed Pakistani nationalism," Raza Rumi, a Pakistani rights activist, who now lives in the United States, told Al Jazeera. "In her work, she was neither a political partisan nor a power seeker but Pakistan's state and non-state actors are averse to any form of dissent. This is why she had to be killed."
Following Mahmud's murder, condolences poured in on social media. Here are some of the tweets from her admirers:
© Copyright IBTimes 2023. All rights reserved.