Pakistan's Economic Woes Worsen As Fuel Prices Reach Historic High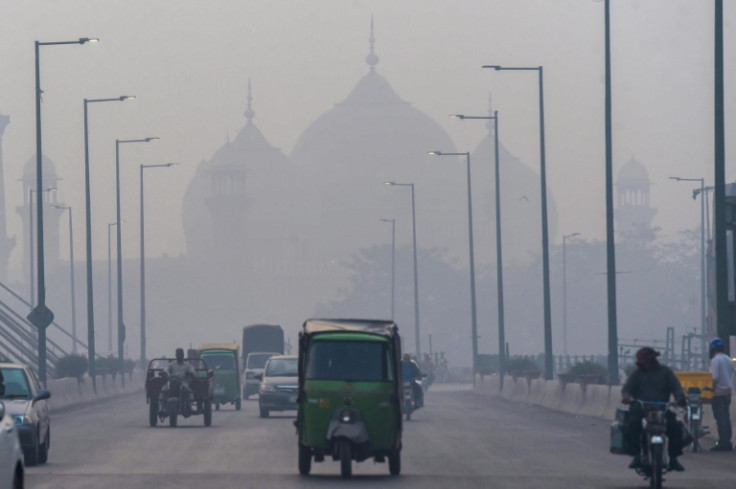 KEY POINTS
Petrol and diesel prices in the country reached a record high
Residents have staged protest over the past week over soaring electricity bills
The caretaker government said it has very little room to provide residents relief
A climate of economic anxiety has gripped Pakistan as residents struggle to accommodate soaring prices of essential commodities.
Pakistan's caretaker government, led by Prime Minister Anwaarul Haq Kakar, raised petrol and diesel prices to a historical high Thursday. With the increase, petrol price has reached Rs305.36 per liter and HSD to Rs 311.84 per liter, the Ministry of Finance posted on X (formerly Twitter).
This comes as residents have been protesting high electricity bills in the country over the past week. Protesters in the cities of Peshawar, Karachi, Lahore, Multan and Rawalpindi have been demonstrating their anger against rising prices through slogans, burning tires and blocking roads. Angry protesters also attacked power distribution companies' officials over surging electricity charges, as per Dawn. Some even burned their utility bills and refused to pay the dues.
The raging protests led to the caretaker PM calling for an emergency meeting last weekend to find a way to provide customers some relief over their soaring electricity bills. But locals, who were eagerly waiting for a respite-offering announcement, were met with more disappointment after Kakar announced this week that the interim government had no choice in the matter due to the strict conditions of Pakistan's agreement with the International Monetary Fund (IMF).
In June, IMF provided a $3 billion bailout package to cash-strapped Pakistan. At the time, Pakistani officials nodded to a significant increase in electricity costs as part of the bailout package. The resulting impact forced consumers to pay new electricity charges, at a time when they are already grappling with soaring commodity prices.
The caretaker government told the inflation-stricken public this week that it had very little room to provide them relief because they could not risk the suspension or termination of the present IMF program.
Speaking to reporters Thursday, Kakar noted that negotiations with global lenders on electricity charges are underway, while blaming previous governments over the past 30 years for the country's deepening economic crisis.
"We will announce a relief package for electricity consumers in two days, but I cannot share its details because people will start criticizing us if we cannot fulfill our promise for any reason," he said.
In addition to political instability, the escalating cost of living in Pakistan has left residents exasperated. The price of wheat has increased by 130% country in recent weeks, while the cost of tea, rice, and sugar rose individually by 80-90%.
© Copyright IBTimes 2023. All rights reserved.